About Roof Maxx of West Los Angeles, CA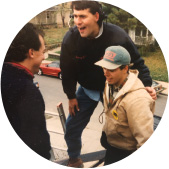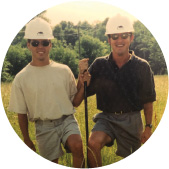 Find out how Roof Maxx brings affordable roofing to West Los Angeles, CA
We know what a challenge getting a new roof can be.
Brothers Mike and Todd Feazel, built one of the nation's leading roofing businesses starting back in 1988. Over two decades, they saw the industry changing and didn't like what they saw. A major issue was affecting home and business owners throughout the country. Asphalt roofing wasn't lasting as long as it used to.
Asphalt shingles contain oil that enables them to flex with fluctuations in the weather around them. Changes in how shingles are manufactured have left them containing less oil, so they dry out sooner and become brittle, leaving the structure below vulnerable. This means you have to replace your roofing more often, which costs thousands of dollars each time. Affordable roofing in West Los Angeles, CA, has become harder to find.
My brother and I could see the staggering number of roofs at risk across the country and wanted to do something about it. Now, through Roof Maxx, we're looking out for asphalt roofs, the people under them, their hard-earned money and the planet.

Mike Feazel
CEO, Roof Maxx
Now you can get affordable roofing in West Los Angeles, CA.
Mike and Todd decided to do something about the rising costs of roofing. They sold their business in 2013 so they could apply all their energies to finding a solution. Years of intensive research and development in one of the biggest labs in the world paid off with the innovation of roof rejuvenation from Roof Maxx.
Roof Maxx has returned affordable roofing to West Los Angeles, CA. A single application of Roof Maxx instantly adds five years of performance to your roof. The best part? It costs just 15-20% what replacing your roof would run. Plus, we can return to your home or business every five years for up to three applications of Roof Maxx and up to 15 years of added roof life. Your roof will be able to stand up to the intense Southern California sun, stay flexible for seasonal rains, and even hold up against those Santa Anas.
Talk with your local Roof Maxx in West Los Angeles, CA
Roof Maxx is your local solution for affordable roofing in West Los Angeles, CA
Five Year Transferable Warranty
With our five-year, transferable warranty, you'll enjoy the peace of mind that your roof and entire home are protected.