ROOF MAXX OF
Poway, CA
Roof Maxx a safe, easy, proven and affordable alternative to a complicated, expensive and life-disrupting asphalt roof replacement.
AS SEEN ON: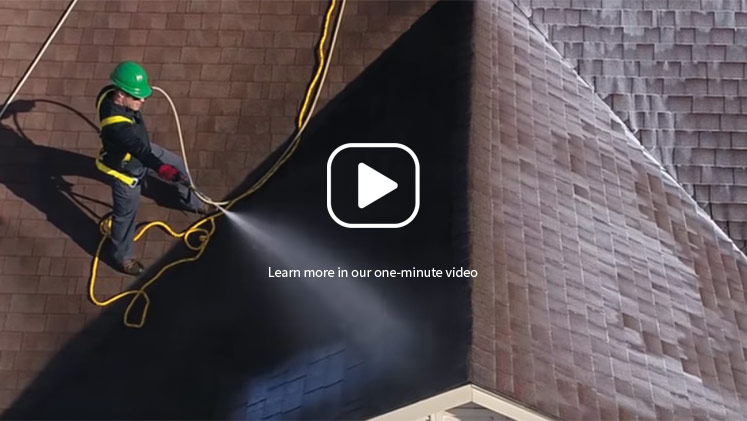 Get years for your roof and dollars for your budget with our roofing company in Poway, CA.
The roof over your head might not be as solid as you think. Changes in how asphalt shingles are manufactured are mainly to blame. Shingles utilize the oils they contain to remain flexible against changes in the weather. When they get older, they dry out and become less effective. This leaves your home or business less protected than it should be, but our roofing company in Poway, CA, is changing that. We can add years of function to your roof and save you up to 80% on replacing it.
Keep a solid roof overhead for years to come with Roof Maxx.
Roof rejuvenation from Roof Maxx is changing how we think about roofing. Instead of tearing off your old roof and replacing it, we give it years of strength and protection. And it only takes us a few hours to get it done. Roof Maxx is an innovative plant-based bio-oil that restores the oils to your shingles. This allows them to function as they did when they were new and keep your property protected for another five years with a single application. We can return every five years for a total of three applications and up to 15 years of extended roof performance.
Find out how you can get roof Maxx.
Our roofing company in Poway, CA, is ready to help you get more from your asphalt roof. If your roof is six years old or older, there's a good chance it needs roof rejuvenation to keep going for the years to come. Don't let our pleasant climate fool you. All that sun breaks down the shingles on your roof, leaving it more vulnerable to the rains and seasonal winds. Give us a call to find out what Roof Maxx can do for you. We can come out and take a look at your roof to see if it has aged to the point that it needs an application.
It All Adds Up
Roofingmakes up 10% of construction waste in landfills
And creates 13.5 million tons of waste annually
Good thingRoof Maxxcosts just 20% of a roof replacement
And can extenda roof's life by 5 years with one application
Make that 15 years with applications every five years
Contact our roofing company in Poway, CA
Here's how it works:

We'll Assess Your Roof.
And investigate all signs of wear and tear. If your shingles are pulling away from the roof and getting dry and weak, we'll let you know.

We'll Apply Roof Maxx.
Roof Maxx is incredibly convenient to apply. It's perfectly safe for all the people and animals at your place, and it only takes a couple of hours to apply.

Five Years. Guaranteed.
Take it from expert researchers and from our satisfied customers—Roof Maxx works. We stand by it so solidly that we guarantee your roof will perform for another five years after we apply it.
Roof Maxx is your honest local roofing company in Poway, CA.
How do I know if my roof is ready for Roof Maxx?
Asphalt shingles contain small, sand-like pebbles that stick together when shingles natural oils are intact. Once those oils start to dry out with age, you may see the granules flaking off in your gutters or downspouts. You might also notice black stains and streaks or shingles cracking, breaking, and curling. Since each roof is different, your local dealer will perform a free inspection to tell if Roof Maxx can help you.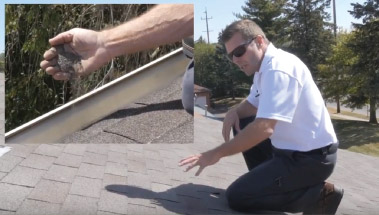 Get in touch with our roofing company in Poway, CA.
Five Year Transferable Warranty
With our five-year, transferable warranty, you'll enjoy the peace of mind that your roof and entire home are protected.