ROOF MAXX OF
Pasadena, CA
Roof Maxx a safe, easy, proven and affordable alternative to a complicated, expensive and life-disrupting asphalt roof replacement.
AS SEEN ON: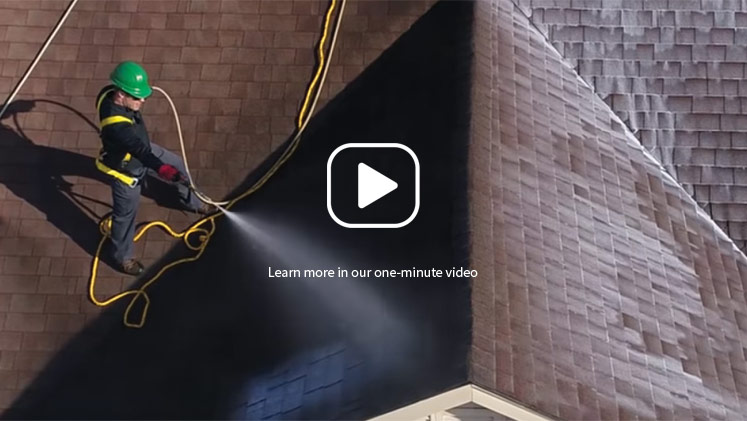 Our Pasadena, CA, roofing company can help you save thousands with Roof Maxx.
Los Angeles is ranked as one of the most expensive cities to live in, in the United States. The last thing you need is the expense of a new roof to add to everything else, but the reality is that our beautiful weather means the sun is beating down on your asphalt shingles all day, every day. To make your roof last longer, call us. We're the roofing company in Pasadena, CA, that can bring your shingles back to life and save you thousands of dollars in the process.
The bottom line and the first line of defense.
No roof lasts forever. But thanks to Roof Maxx, we can extend the life of your asphalt shingles by up to 15 years. Since a typical roof only lasts 10 years before the shingles start failing, you can more than double its life expectancy, all for a fraction of the cost of a full roof replacement. Each 100% natural treatment costs only 20% the price of replacing your roof and lasts for five years. Since Roof Maxx can be applied up to 3 times, that's 15 years of life added to your roof. Not only will you keep those shingles out of a landfill, but your wallet will definitely thank you, too.
Rejuvenate your roof today.
Roof Maxx is a 100% natural, plant-based roof rejuvenation product that restores the protective oils in your asphalt shingles. Over time, these oils evaporate, leaving your roof dry, brittle, and unable to protect your home from the elements. But Roof Maxx can add years of life to your roof, and for pennies on the dollar of what you'd spend installing a new one. Schedule your free estimate today.
It All Adds Up
Roofingmakes up 10% of construction waste in landfills
And creates 13.5 million tons of waste annually
Good thingRoof Maxx will save you up to 80% over a roof replacement
And can extenda roof's life by 5 years with one application
Make that 15 years with applications every five years
Contact our roofing company in Pasadena, CA
Here's how to get Roof Maxx:

We'll Assess Your Roof.
Most asphalt roofs 6-8 years old or older are great candidates for Roof Maxx, but we'll take a look to make sure everything checks out. If we don't see any issues, we'll set your appointment time.

We'll Apply Roof Maxx.
Before we work our magic, we'll give your roof a tune-up. Then it's time to apply Roof Maxx. You're only looking at two hours or so, and we'll be done.

Five Years. Guaranteed.
Once our plant-based oils have done their work, your roof will be as good as new—and will last five years longer. If you sell your home and don't need the full five years, you can transfer the warranty to the new owner.
Roof Maxx loves restoring roofs in Pasadena, CA.
How do I know if my roof is ready for Roof Maxx?
Asphalt shingles contain small, sand-like pebbles that stick together when shingles natural oils are intact. Once those oils start to dry out with age, you may see the granules flaking off in your gutters or downspouts. You might also notice black stains and streaks or shingles cracking, breaking, and curling. Since each roof is different, your local dealer will perform a free inspection to tell if Roof Maxx can help you.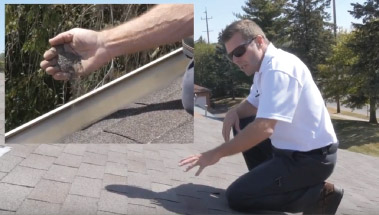 Contact our Roofing Company in Pasadena, CA
Five Year Transferable Warranty
With our five-year, transferable warranty, you'll enjoy the peace of mind that your roof and entire home are protected.