Your affordable roof rejuvenation solution in Palmdale, CA.
We include a roof tune up in all of our Roof Maxx jobs. We believe in addressing the total roof, not just extending the life of the shingles.
Our revolutionary roof rejuvenation treatment restores the protective oils in your shingles, adding five years of life to your roof per treatment and saving you thousands of dollars over a roof replacement. Our 100% natural, plant-based formula is quick to apply, safe for you and your household, good for the environment and an outstanding price.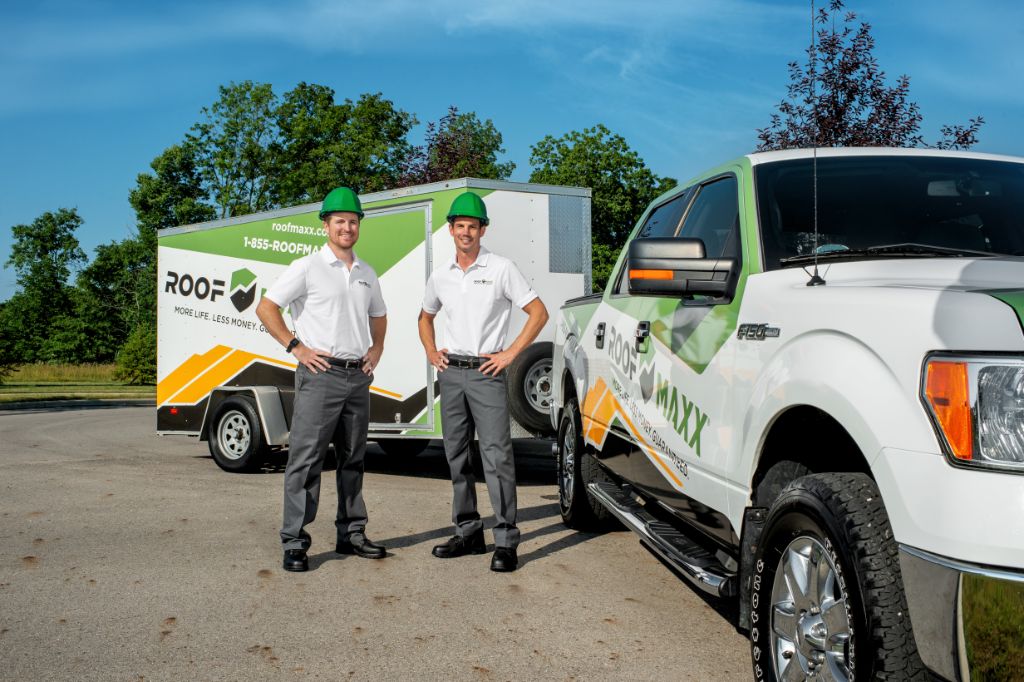 We can extend the life of your roof by up to 15 years for a fraction of the cost of a typical roof replacement. We provide roof rejuvenation services that restore the protective oils in your asphalt shingles that deteriorate over time. Our affordable roofing services in Palmdale, CA will save you thousands of dollars and are quick, easy and good for the environment.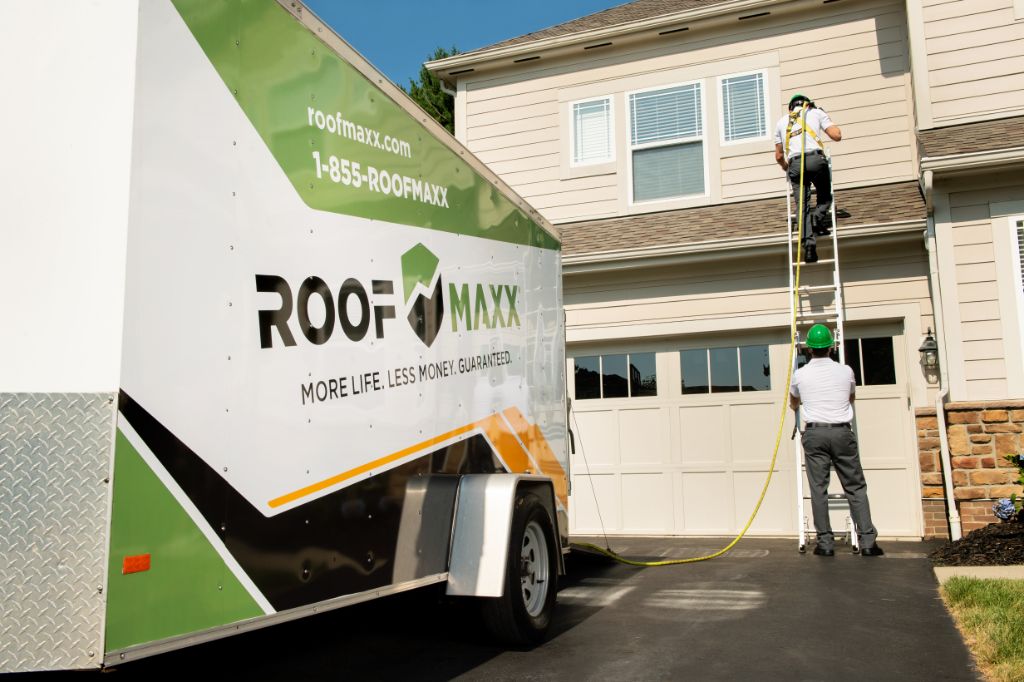 We chose to become a Roof Maxx dealer because it's an excellent opportunity to provide a much needed service for our community and it helps protect the planet at the same time, which is near and dear to our hearts.
Roof Maxx is good for people, the planet and our pocketbook. In a time where prices are sky high, it's more important than ever to spend our money wisely and invest in things that will delay the big budget items, like a new roof, as long as possible.
Our location experiences a desert climate characterized by intense heat during the summer and severe cold during the winter. Additionally, we encounter strong winds that can reach speeds of up to 60 miles an hour. This climatic combination significantly affects roofs, and the high winds further contribute to potential damage.
We service : Lancaster, Palmdale, Rosamond, Quartz Hill, Willow Springs, Tehachapi, Mojave, California City, Boron, Ridgecrest, Littlerock, Pearblossom, Lake Los Angeles, Acton, Aqua Dulce, Lake Hughes, Lake Elizabeth, Bouquet Canyon, Newhall, Valencia, Santa Clarita, Stevenson Ranch, Ventura, Santa Paula, Fillmore, Castaic, Sylmar, San Fernando, Pacoima, Arleta, Simi Valley, Northridge, Van Nuys, Panorama City, North Hills, West Hills, Reseda, Tarzana, Canoga Park, Chatsworth, Calabasas, Winnetka, Hidden Hills, Agoura Hills, Thousand Oaks, Moorpark, Santa Rosa Park, Newbury Park, Camarillo, Oxnard, Studio City, West Hollywood, Hollywood Hills, Century City, Ladera Heights, Inglewood, Crenshaw, Baldwin Hills, Westmount, Huntington Park, South Gate, Lynwood, Cudahy, West Rancho Dominguez, Gardena, El Segundo, Marina Del Ray, Venice, Redondo Beach, Torrance, Carson, Long Beach, Cerritos, Artesia, Los Alamitos, West Anaheim, Anaheim, Stanton, West Minister, Garden Grove, Santa Ana, Irvine, Tustin, Newport Beach, Laguna Beach, Diamond Bar, Pomona, San Dimas, Glendora, Ontario, Corona, Claremont, Rowland Heights, Ranch Cucamonga, Covina, El Monte, Fontana, Riverside, Jurupa Valley, Riverside, San Bernardino, Yucaipa, Highland, Adelanto, Apple Valley, Hesperia, Victorville, Phelan, Pinon Hills, Big Pine, Wright Wood, Valyermo, Paramount, Bellflower, Lakewood, Topanga, Porter Ranch, Flintridge, Azusa, Compton, Los Angeles, Hawthorne, Santa Monica, Huntington Beach, Manhattan Beach, Glendora,.
"You were born with the ability to change someone's life, don't ever waste it."