ROOF MAXX OF
Monterey, CA
Roof Maxx a safe, easy, proven and affordable alternative to a complicated, expensive and life-disrupting asphalt roof replacement.
AS SEEN ON: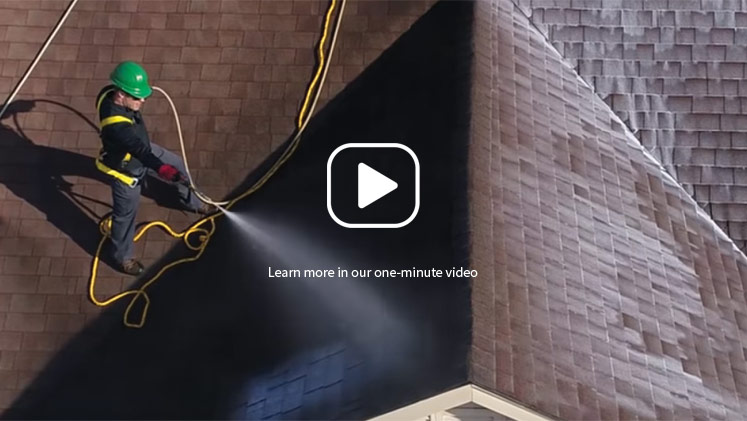 Enjoy affordable roofing with our roofing company in Monterey, CA.
Roof Maxx can help you avoid roof replacement with our roof rejuvenation product. Rather than replacing your roof—a process that is long, expensive, and life-disrupting—our product extends the lifespan of your existing roof by five years per treatment. We accomplish this with our 100% natural, plant-based oil that penetrates into asphalt shingles and restores the oils that dry out as a roof ages. And our roofing company in Monterey, CA, can do this for thousands of dollars less than the cost of a new roof.
Saving you money on roof maintenance.
Roof maintenance is expensive, and roof replacement can easily cost over $10,000. Luckily, a Roof Maxx treatment costs just 20% of a complete roof replacement. A single treatment returns your shingles to like-new condition and gives them the flexibility and durability needed to withstand weather elements in Monterey. This includes UV radiation, rain and wind damage, and humidity.
Preserving roofs both old and young for less.
Since asphalt shingles aren't produced with as much asphalt in them these days, shingles are starting to fail faster than ever since the oils in them are drying out. Missing granules, curled, cracked, or broken shingles, and black stains and streaks are common signs of an aging roof. If you see these signs on your roof, Roof Maxx is a great opportunity to restore your shingles back to like-new condition. Every roof is different and faces a unique set of weather challenges depending on the region. Roof Maxx of Monterey, CA, can tell you if our roof rejuvenation product is right for you.
It All Adds Up
Roofingmakes up 10% of construction waste in landfills
And creates 13.5 million tons of waste annually
Good thingRoof Maxxcosts just 20% of a roof replacement
And can extenda roof's life by 5 years with one application
Make that 15 years with applications every five years
Contact our roofing company in Monterey, CA
Here's how it all happens:

We'll Assess Your Roof.
We need to take a look to make sure your roof is ready for Roof Maxx. If we find any major issues, we'll let you know. Otherwise, we can schedule an appointment to come back and rejuvenate your roof.

We'll Apply Roof Maxx.
Odds are, when we come back for your main appointment, we'll be in and out within two hours. First, we'll give your roof a tune-up. Next, it's time to apply Roof Maxx.

Five Years. Guaranteed.
Our warranty guarantees that your shingles' oils will be restored and they'll regain the flexibility and waterproofing they had when they were new for the next five years. If you end up moving, we'll stand by our product with the new owner, too.
Roof Maxx is your trusted roof rejuvenation company in Monterey, CA.
How do I know if my roof is ready for Roof Maxx?
Asphalt shingles contain small, sand-like pebbles that stick together when shingles natural oils are intact. Once those oils start to dry out with age, you may see the granules flaking off in your gutters or downspouts. You might also notice black stains and streaks or shingles cracking, breaking, and curling. Since each roof is different, your local dealer will perform a free inspection to tell if Roof Maxx can help you.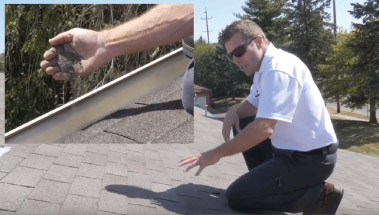 Get in touch with our Monterey, CA, roofing company.
Five Year Transferable Warranty
With our five-year, transferable warranty, you'll enjoy the peace of mind that your roof and entire home are protected.