About Roof Maxx of West Columbus, OH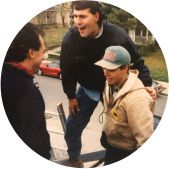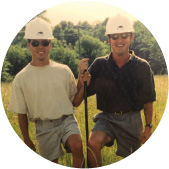 Your source for affordable roofing in West Columbus, OH
We have a passion for affordable, sustainable roofing in West Columbus, OH.
As your local source for affordable roofing in West Columbus, OH, we understand the unique roofing challenges Ohio residents face. From heavy precipitation to heat and humidity, Roof Maxx is here to keep your roof strong, your family protected, and save you money with roof restoration.
Roof Maxx was founded in 2013 by brothers Mike and Todd Feazel, who have a unique passion for sustainable roofing. Their dedication to finding a way to extend the lifespan of asphalt shingles led them to create our innovative Roof Maxx treatment. With the help of Battelle Labs, we've formulated an all-natural, plant-based treatment designed to restore shingles to like-new condition. One treatment adds five years of life to your roof and up to 15 years after three treatments, all at a fraction of the cost of roof replacement.
My brother and I could see the staggering number of roofs at risk across the country and wanted to do something about it. Now, through Roof Maxx, we're looking out for asphalt roofs, the people under them, their hard-earned money and the planet.

Mike Feazel
CEO, Roof Maxx
Protect your roof, the environment, and your wallet.
We're proud to be the number one source for affordable roofing in West Columbus, OH. Roof Maxx works by penetrating asphalt shingles with millions of microbeads of bio-oil that restores their flexibility and durability. Our roof restoration formula is USDA certified and safe for people, pets, and the environment. Best of all, it costs just 20% of the cost of an expensive roof replacement. 
Led by owner Don Turklay, our team of roofing professionals is dedicated to extending the life of your roof, saving you money, and helping the environment. We are veteran owned and proud to be serving the Greater Columbus area. We also offer commercial drone inspection. Contact us for a free quote today.
Connect with Roof Maxx of West Columbus, OH
Roof Maxx is your affordable roofing resource in West Columbus, OH.
Five Year Transferable Warranty
With our five-year, transferable warranty, you'll enjoy the peace of mind that your roof and entire home are protected.