ROOF MAXX OF
Findlay, OH
Roof Maxx a safe, easy, proven and affordable alternative to a complicated, expensive and life-disrupting asphalt roof replacement.
AS SEEN ON: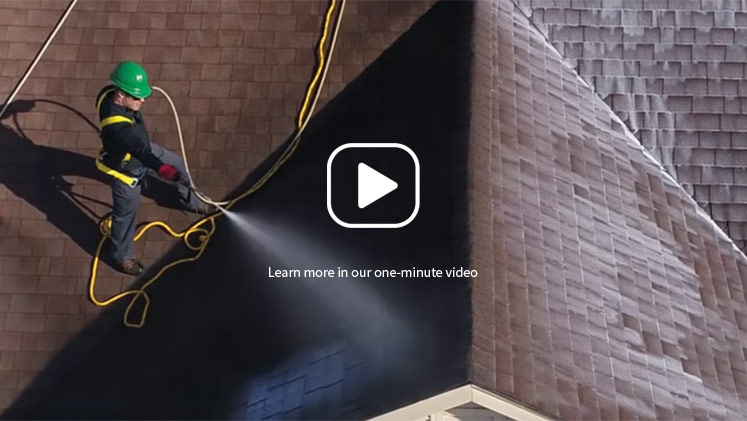 Extend the lifespan of your roof with Roof Maxx roofing company in Findlay, OH.
Home and business owners face an inevitable expense: roof replacement. Today's asphalt shingles aren't lasting as long as they once did, with some beginning to fail after just 6 to 8 years. Once a shingle is ineffective, the only solution is to tear it off, right? Think again. Roof Maxx roofing company in Findlay, OH has a roof rejuvenation formula that restores shingles to like-new condition, postponing the need for expensive roof replacement.
A more effective way to care for your roof.
Our roofing company in Findlay, OH is committed to keeping your roof strong as long as possible. The proximity to Lake Erie, flat landscape, and high latitudes create weather conditions that pose a significant challenge to roofs. Winters in Ohio bring freezing temperatures and heavy snowfall, spring brings heavy thunderstorms and high risk of tornadoes, and summers are hot and humid. Each of these can quickly wear down shingles, leaving your roof prone to leaks, mold, and other damages. Roof Maxx can protect your roof from each of these by reversing the aging process and restoring its original flexibility.
Saving you thousands on roof rejuvenation.
Roof replacement can easily cost more than $10,000 and is an expense you have to pay every decade or so. This can quickly drain your bank account. Roof Maxx can help you postpone the need for roof replacement by extending the lifespan of your shingles. A single treatment of our roof rejuvenation formula adds five years of life to shingles and up to fifteen with regular application. Plus, our services cost just a fraction of roof replacement, usually just 20%.
It All Adds Up
Roofingmakes up 10% of construction waste in landfills
And creates 13.5 million tons of waste annually
Good thingRoof Maxx will save you up to 80% over a roof replacement
And can extenda roof's life by 5 years with one application
Make that 15 years with applications every five years
Contact our roofing company in Findlay, OH
New to Roof Maxx? Here's what to expect:

We'll Assess Your Roof.
To make sure your roof is a good fit for Roof Maxx, one of our contractors will come take a look. If there are any issues preventing application, we'll let you know. If everything looks good, we'll set a day and time for treatment.

We'll Apply Roof Maxx.
During your appointment, we'll perform a quick roof tune-up, then apply Roof Maxx. Application usually only takes a few hours to complete. There's no mess, hassle, or disturbances—just fast, efficient, roof rejuvenation.

Five Years. Guaranteed.
Our formula is made from natural plant-based oils that replenish lost chemical oils needed for flexibility. Once applied, shingles are restored to like-new condition and gain five years of life. Our warranty is even transferable to a new homeowner within that time.
Roof Maxx is the number one roofing company in Findlay, OH.
How do I know if my roof is ready for Roof Maxx?
Asphalt shingles contain small, sand-like pebbles that stick together when shingles natural oils are intact. Once those oils start to dry out with age, you may see the granules flaking off in your gutters or downspouts. You might also notice black stains and streaks or shingles cracking, breaking, and curling. Since each roof is different, your local dealer will perform a free inspection to tell if Roof Maxx can help you.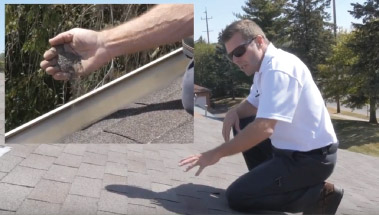 Get in touch with our roofing company in Findlay, OH.
Five Year Transferable Warranty
With our five-year, transferable warranty, you'll enjoy the peace of mind that your roof and entire home are protected.