ROOF MAXX OF
Toledo, OH
Roof Maxx a safe, easy, proven and affordable alternative to a complicated, expensive and life-disrupting asphalt roof replacement.
AS SEEN ON: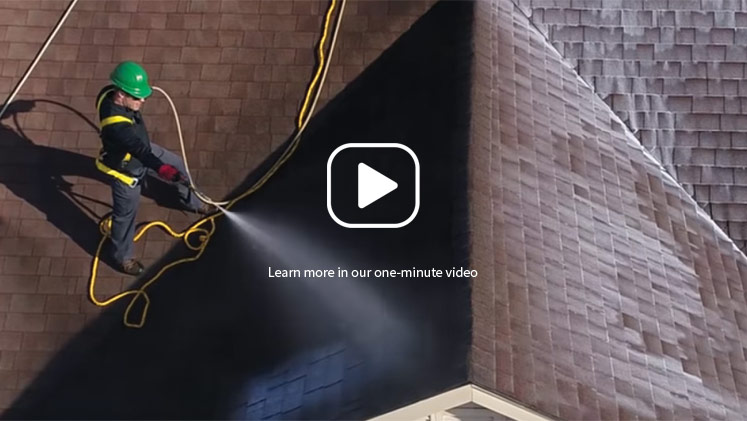 Save money & rejuvenate your roof—with Roof Maxx roofing company in Toledo, OH.
Roof shingles aren't made with the same amount of asphalt as they were in the past, which means they are drying out and failing faster than they once did. Thankfully, our roofing company in Toledo, OH, can rejuvenate your roof using an all-natural bio-oil, which restores lost moisture to aging asphalt shingles. With just one treatment, you can improve the strength and flexibility of your shingles, as well as add five years to the life of your roof—and save a lot in the process.
Save more and extend the life of your roof, without the hassle.
When you apply a Roof Maxx treatment once every five years, up to three times, you can add up to 15 years to the life of your asphalt roof. These extra years, in addition to preventing many future repair costs, will save you thousands of dollars. Plus, a Roof Maxx roof rejuvenation is only a fraction of the cost of a full roof replacement. A roof replacement is costly, messy, and loud. A roof rejuvenation, however, can be completed quickly, without disrupting your daily activities or leaving construction waste behind.
How does Roof Maxx restore dry shingles?
Our roof rejuvenation process uses an all-natural bio-oil to infuse moisture into the shingles, so they can heal from the inside out. Similar to the way the wood on your deck may need to be re-stained every few years to maintain its weather-proofing abilities, your roof needs regular maintenance and care. When this oil is applied to dry asphalt shingles, it restores flexibility, which enables them to expand and contract in different weather conditions and provide better protection for your home. Contact us for a free estimate and to learn how you can save money today.
It All Adds Up
Roofingmakes up 10% of construction waste in landfills
And creates 13.5 million tons of waste annually
Good thingRoof Maxx will save you up to 80% over a roof replacement
And can extenda roof's life by 5 years with one application
Make that 15 years with applications every five years
Contact our roofing company in Toledo, OH
How we work:

We'll Assess Your Roof.
We'll let you know if we discover any leaks or other problems with your roof that need to be repaired before moving forward with roof rejuvenation treatments. If your roof is ready, we'll make an appointment to treat it.

We'll Apply Roof Maxx.
After a roof tune-up, we'll apply all-natural oils to the shingles. The entire appointment is typically completed in just a couple short hours.

Five Years. Guaranteed.
Our Roof Maxx treatment will revive your shingles and restore flexibility and waterproofing capabilities for five years. Plus, our warranty is transferable to the new homeowner if you end up moving.
Roof Maxx is your trusted roofing company in Toledo, OH.
How do I know if my roof is ready for Roof Maxx?
Asphalt shingles contain small, sand-like pebbles that stick together when shingles natural oils are intact. Once those oils start to dry out with age, you may see the granules flaking off in your gutters or downspouts. You might also notice black stains and streaks or shingles cracking, breaking, and curling. Since each roof is different, your local dealer will perform a free inspection to tell if Roof Maxx can help you.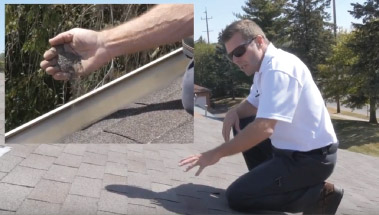 Contact our roofing company in Toledo, OH
Five Year Transferable Warranty
With our five-year, transferable warranty, you'll enjoy the peace of mind that your roof and entire home are protected.