About Roof Maxx of Delaware, OH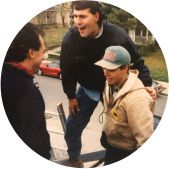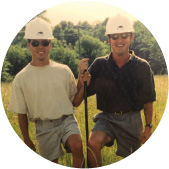 The creation of Roof Maxx and how we brought affordable roofing to Delaware, OH 
A focus on sustainable, affordable roofing.
In 1988, our founders, brothers Mike and Todd Feazel, started their own roofing company. Over the next 25 years, they successfully grew it into one of the largest roofing companies in the United States and became experts in the industry. It wasn't until a major change in the industry caused them to shift their focus to providing sustainable, affordable roofing in places like Delaware, OH.
Today's asphalt shingles contain less asphalt than they once did. Because of this, their lifespan has significantly decreased. Asphalt shingles are beginning to fail faster than ever before, leaving home and business owners forced to spend thousands of dollars on roof replacement. Our founders wanted to find a way to extend the lifespan of shingles and save people money with roof rejuvenation. It wasn't long after this that Roof Maxx was created.
My brother and I could see the staggering number of roofs at risk across the country and wanted to do something about it. Now, through Roof Maxx, we're looking out for asphalt roofs, the people under them, their hard-earned money and the planet.

Mike Feazel
CEO, Roof Maxx
About your local Delaware, OH Roof Maxx team.
With the help of Battelle Laboratories, we've created a roof rejuvenation product designed to restore shingles to their original condition. We're able to do this by replenishing the lost oils with natural plant-based oils that give shingles back their flexibility and durability. When Roof Maxx is applied, your roof gains an additional five years of life. Our product can even extend the lifespan of your roof by 15 years with three regular treatments.
Today, we're proud to provide the most affordable roofing in Delaware, OH. Our services cost a fraction of most roof replacement projects, which saves you thousands with roof rejuvenation. You won't find a roofing company more committed to saving you money than Roof Maxx. Contact a local Delaware Roof Maxx dealer today to get started.
Get in touch with Roof Maxx of Delaware, OH
Roof Maxx is the most affordable roofing resource in Delaware, OH.
Five Year Transferable Warranty
With our five-year, transferable warranty, you'll enjoy the peace of mind that your roof and entire home are protected.