Roof Maxx Dealers in Tennessee
Roof Maxx Roofing Repair Companies in Tennessee
Roof Maxx provides a better alternative to expensive roof repair in Tennessee.
Asphalt shingle roofs are a great option for keeping your home cool and dry in the hot and humid climate of Tennessee. The granules on the surface of the shingles work to disperse the heat, and the oils within the shingles work to deftly repel water, leaving your home comfortable and protected.
Unfortunately, as asphalt shingles age, the granules begin to fall off and the oils start to dry out. When this happens, the shingles are less effective and cracks can form, both of which leave your home vulnerable to the outside weather. If your roof is starting to show signs of aging, you may be facing expensive repairs or a full roof replacement in your near future. Thankfully, Roof Maxx is here to provide a better way.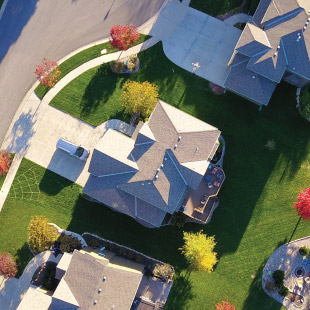 Roof Maxx roof rejuvenation in Tennessee.
Roof Maxx is a 100% natural, plant based formula that will extend the life of asphalt shingle roof up to five years per treatment. How? As shingles age, they lose the oils that give them their flexibility and durability. When applied, Roof Maxx penetrates into your shingles to restore the oils that have been lost, restoring them to a like-new condition. After application, your roof will once again be effective at protecting your home against the sun and rain.
While roof replacement or roof repair in Tennessee are options, they are expensive ones. You can expect to easily pay over $10,000 for a full roof replacement. However, as a Tennessee homeowner, your best bet is to contact your local Roof Maxx dealer to learn more about how our scientifically formulated treatment can quickly, easily, and affordably extend the life of your roof. With three applications possible, we can extend the life of your roof by up to 15 years at a fraction of the cost of replacing your roof.
Five Year Transferable Warranty
With our five-year, transferable warranty, you'll enjoy the peace of mind that your roof and entire home are protected.