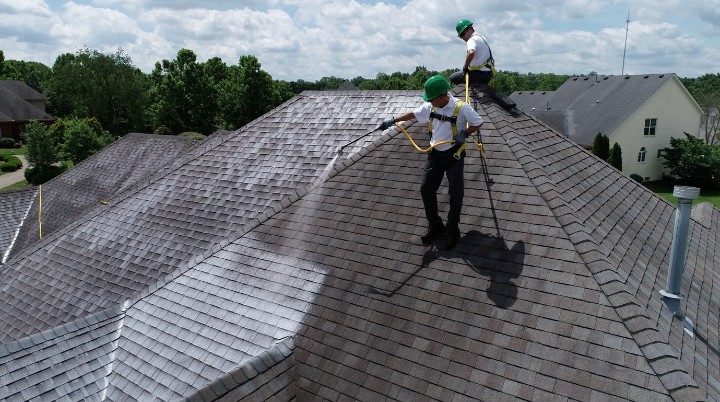 Our process is simple and hassle-free: just fill out our Get Free Estimate form, and our dedicated team will promptly get in touch to schedule a complimentary, thorough assessment of your roof. This assessment enables us to determine if Roof Maxx is the perfect fit for your specific needs. Based on the size and condition of your roof, we'll provide you with a transparent and accurate quote, so you can be fully informed about the investment required.
If your roof qualifies for our treatment, we'll arrange a convenient appointment to apply Roof Maxx. Our application process is swift and efficient, typically completed within a few hours, offering you a stress-free alternative to a time-consuming roof replacement. As part of our unwavering commitment to excellence, we'll also perform a comprehensive roof tune-up during this appointment. Addressing common maintenance issues, such as replacing pipe vent boots, fresh caulking, securing loose vents, and more, ensures your roof is in optimal condition before the Roof Maxx application. This proactive approach helps prevent potential leaks and expensive repairs in the future.
Roof Maxx's rejuvenating oil is meticulously designed to restore your shingles' flexibility and waterproofing ability, delivering five years of maximum protection for your home. Our treatment not only saves you money but also reflects our commitment to environmental sustainability by extending the life of your roof and reducing landfill waste – a true win-win for both your property and the planet.
Additionally, we offer a fully transferable warranty within the five-year period, adding a desirable selling feature to your home and providing the new owner with added value and peace of mind.
At Roof Maxx, our mission is to deliver top-notch service and results that exceed your expectations. Our team of experts will keep you informed at every step of the process, ensuring your roofing needs are met with the utmost professionalism and care.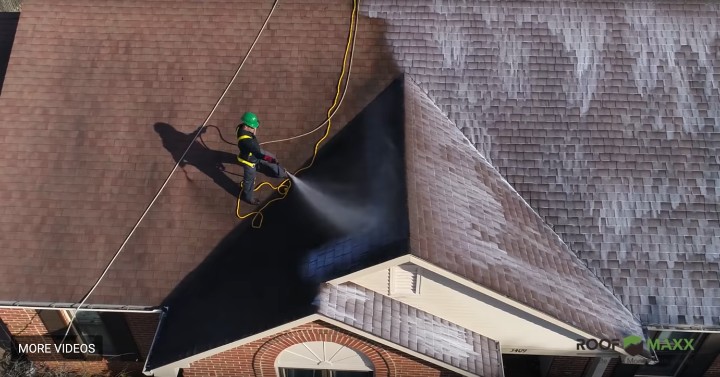 Jonathan Casilli Commercial Roofs Going Strong After 5-Years
Better Reserve Consultants recommends Roof Maxx
Roof Maxx rejuvenates the roofs of this Hope Valley Condo Association
Don't delay in safeguarding your home from costly roof replacements! Embrace the numerous benefits of Roof Maxx today. Take the first step by filling out the Get Free Estimate form, and allow us to give your roof and home the care they deserve. Your satisfaction is our top priority, and we eagerly look forward to serving you!
"Roof Maxx not only provides a green solution to a petroleum-based challenge of losing petroleum oils from a shingle, but also can be as low as 20% of the costs of replacing an old roof."

Barry McGraw
Director of Product Development and Commercialization, Ohio Soybean Council