About Roof Maxx of Boiling Springs, SC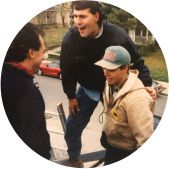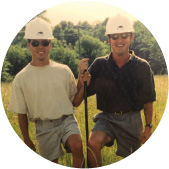 About Our Affordable Roofing in Boiling Springs, SC
We'll restore your roof, so you don't have to replace it for years to come.
Roof Maxx was founded by Mike and Todd Feazel to solve one of the biggest issues in the roofing industry. Asphalt roofs were not lasting as long as they used to, costing the homeowner a lot of time, money and stress. Roof Maxx works to address that by extending the life of your existing roof, at a fraction of the cost of replacement.
Led by owner Richard Turner, Roof Maxx of Boiling Springs serves homes and businesses in the area looking for affordable roofing in Boiling Springs, SC. Instead of an expensive roof replacement, Roof Maxx focuses on roof restoration that saves you thousands of dollars.
My brother and I could see the staggering number of roofs at risk across the country and wanted to do something about it. Now, through Roof Maxx, we're looking out for asphalt roofs, the people under them, their hard-earned money and the planet.

Mike Feazel
CEO, Roof Maxx
Our Roof Maxx team provides affordable roofing in Boiling Springs, SC.
Richard and his team of experts give you a better way to maintain the roof over your head. Over time, shingles dry out and lose the oils they need to repel water and the elements. Our 100% natural plant-based treatment restores asphalt shingles, giving them five years of added life per treatment. With three treatments, you can extend roof life by up to 15 years.
Our team is local to Boiling Springs, and we know all about the hot, humid, and wet conditions roofs have to endure in our particular climate. We also know you want affordable roofing in Boiling Springs, SC that saves time and money. A Roof Maxx treatment costs just 20% of a roof replacement, and it only takes a couple of hours to do the job. Additionally, our product is green and safe for your family, pets, and property.
Connect with Roof Maxx of Boiling Springs, SC
Roof Maxx is your solution for affordable roofing in Boiling Springs, SC
Five Year Transferable Warranty
With our five-year, transferable warranty, you'll enjoy the peace of mind that your roof and entire home are protected.