About Roof Maxx of Beaufort, SC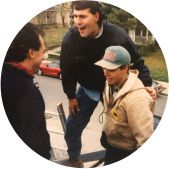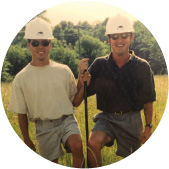 Find out how Roof Maxx brought affordable roofing to Beaufort, SC
We've been at the forefront of the roofing industry.
The founders of Roof Maxx, Mike and Todd Feazel, have been leaders in the roofing industry since 1988. They built their first company into a national leader that lasted two decades. In the same timeframe, they saw how the industry was changing. One major change was an unusually shorter lifespan for asphalt roofs.
Asphalt shingles contain oil that gives them the ability to expand and contract with changes in weather conditions. In our coastal South Carolina climate, high humidity, sun, and hurricane-force winds put a lot of stress on a roof. The problem is that shingles today are manufactured with less oil. Over time, they dry out, and with less oil to start, this is happening much sooner. This means homeowners and businesses have to replace their roofs more often, costing thousands of dollars with each replacement. Affordable roofing in Beaufort, SC, had become harder to find. Until now.
My brother and I could see the staggering number of roofs at risk across the country and wanted to do something about it. Now, through Roof Maxx, we're looking out for asphalt roofs, the people under them, their hard-earned money and the planet.

Mike Feazel
CEO, Roof Maxx
Now you can find affordable roofing in Beaufort, SC
In 2013, the Feazel brothers packed up their roofing company to seek a solution to failing roofs and rising costs. They worked for years until they discovered the answer. Roof rejuvenation from Roof Maxx was born and is now changing the industry.
Today you can get affordable roofing in Beaufort, SC, from Roof Maxx. One application extends roof life by five years and costs just 20% of what a roof replacement would. Plus, we can apply Roof Maxx up to three times at five-year intervals, for a total of 15 years. Your local Roof Maxx is veteran-owned and operated by Dan Miller. We serve Beaufort, Hilton Head Island, Bluffton, Port Royal, and surrounding communities. Contact us today to get a free estimate and start saving.
Contact your local Roof Maxx of Beaufort, SC
Roof Maxx is your local source for affordable roofing in Beaufort, SC.
Five Year Transferable Warranty
With our five-year, transferable warranty, you'll enjoy the peace of mind that your roof and entire home are protected.