About Roof Maxx of Huntsville, AL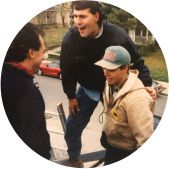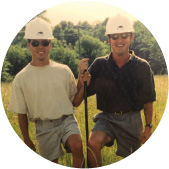 How Roof Maxx brought affordable roofing to Huntsville, AL.
Bringing change to the roofing industry.
In 1988, our founders, brothers Mike and Todd Feazel, started a roofing company. Over the next 25 years, they focused on growing their business and learning everything about the roofing industry. Soon, their company grew to one of the largest, most successful roofing companies in the United States. During this time, they saw several changes in the roofing industry, including a change to how asphalt shingles were made. As a result, quality affordable roofing in places like Huntsville, AL became less available.
When asphalt became less available and more expensive, the brothers sold their company and turned their attention to sustainable roofing. Specifically, they wanted to find a way to extend the lifespan of asphalt shingles without replacing them.
My brother and I could see the staggering number of roofs at risk across the country and wanted to do something about it. Now, through Roof Maxx, we're looking out for asphalt roofs, the people under them, their hard-earned money and the planet.

Mike Feazel
CEO, Roof Maxx
Extending the lifespan of asphalt roofs across the nation.
Mike and Todd partnered with Battelle Laboratories and soon created Roof Maxx. Our roof rejuvenation product is made from a 100% natural, plant-based oil that replaces the lost natural oil in old asphalt shingles. When Roof Maxx is applied, shingles get back their original flexibility as well as an additional 5 years of life. With Roof Maxx, you can enjoy fast, simple, and affordable roofing in Huntsville, AL.
Roof Maxx is proud to serve the Huntsville, AL area . Contact him today to get a free estimate or to learn more about how we can keep your existing roof going strong.
Contact a Roof Maxx dealer in Huntsville, AL.
Roof Maxx provides the most affordable roofing in Huntsville, AL.
Five Year Transferable Warranty
With our five-year, transferable warranty, you'll enjoy the peace of mind that your roof and entire home are protected.