About Roof Maxx of Springfield, VA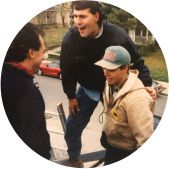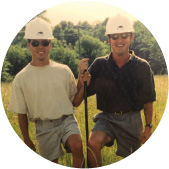 The story of affordable roofing in Springfield, VA with Roof Maxx
Our commitment to sustainable roofing is what makes us stand out.
After spending nearly 25 years growing one of the largest, most successful roofing companies in the U.S., our founders, brothers Mike and Todd Feazel, turned their attention to sustainable roofing. They wanted to find an environmentally-friendly way to extend the lifespan of a roof without spending thousands of dollars. Working with Battelle Laboratories, they created the innovative Roof Maxx roof rejuvenation treatment that makes affordable roofing in towns like Springfield, VA possible today.
Daily expansion and contraction is critical to the performance and longevity of a roof. As it ages, the oil in asphalt shingles dries out, becoming increasingly brittle and ineffective. Roof Maxx is made from a 100% natural, plant-based oil and is designed to penetrate into asphalt shingles and restore the flexibility needed to continue protecting your roof for years to come.
My brother and I could see the staggering number of roofs at risk across the country and wanted to do something about it. Now, through Roof Maxx, we're looking out for asphalt roofs, the people under them, their hard-earned money and the planet.

Mike Feazel
CEO, Roof Maxx
Providing sustainable treatment at affordable prices.
At Roof Maxx, we know that creating the greenest roof is done by improving the existing roof. Fewer replacements are better from a material, energy, and waste perspective. A truly sustainable roofing system has the best possible performance for the longest period of time. Roof Maxx's primary goal is getting the most life from your existing roofing system while saving you money. A single treatment of Roof Maxx can extend the lifespan of your roof by five years, and up to 15 years with repeated treatments. The best part? Our roof rejuvenation treatment costs just 20% what a roof replacement would.
Our Roof Maxx team is proud to provide affordable roofing in Springfield, VA as Roof Maxx dealers in Northern Virginia. In addition to providing Roof Maxx services, our team can assist with other roof maintenance needs and provide a roof cleaning service to ensure your roof is performing correctly. By partnering with experienced dealers throughout the nation, we're providing affordable roof rejuvenation and a greener future for all. Contact us for a free estimate today and start saving.
Connect with Roof Maxx of Springfield, VA
Roof Maxx is your affordable roofing resource in Springfield, VA.
Five Year Transferable Warranty
With our five-year, transferable warranty, you'll enjoy the peace of mind that your roof and entire home are protected.