ROOF MAXX OF
Fredericksburg, VA
Roof Maxx a safe, easy, proven and affordable alternative to a complicated, expensive and life-disrupting asphalt roof replacement.
AS SEEN ON: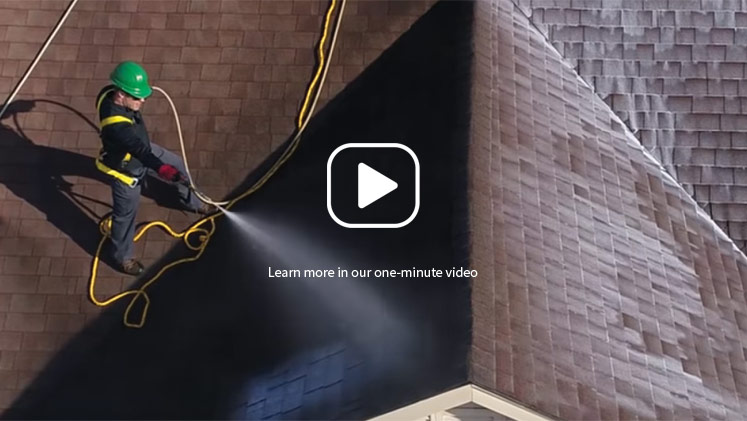 Our roofing company in Fredericksburg, VA, will save your roof and your budget.
Climates like ours are notorious for being hard on asphalt shingle roofs. Combined with the fact that shingles are now being made with less asphalt, the unfortunate truth is that your roof will dry out and fail faster. The good news is that our roofing company in Fredericksburg, VA, has an all-natural roof rejuvenation product that helps your roof last longer while saving you thousands of dollars. With just one application, Roof Maxx can add five years to the lifespan of your roof.
Roof Maxx can add up to 15 years of life to your roof.
Every application of Roof Maxx adds five years, and an asphalt roof can have up to three applications for a total of up to 15 added years. With the high amount of UV exposure in Fredericksburg, Roof Maxx can make a difference in roofs as young as six years old. This said, we frequently help roofs in the 15-20 year range and have helped roofs as old as 30 (though roofs that old often need repairs first). No matter how old your roof is, Roof Maxx costs a fraction of the price of a roof replacement. We can save you a lot of money.
How do I know if I need Roof Maxx?
Every asphalt shingle contains sand-like pebbles that are bound together by asphalt that contain natural oils. Once these oils evaporate, you'll begin to see granules flake off in your spouts and gutters and may also notice black stains and streaks. Your shingles may even crack, break, or curl. However, each roof is unique, so contact our roofing company in Fredericksburg, VA, to see if Roof Maxx is right for your home.
It All Adds Up
Roofingmakes up 10% of construction waste in landfills
And creates 13.5 million tons of waste annually
Good thingRoof Maxxcosts just 20% of a roof replacement
And can extenda roof's life by 5 years with one application
Make that 15 years with applications every five years
Contact our roofing company in Fredericksburg, VA
The Roof Maxx process:

We'll Assess Your Roof.
One of our professionals will thoroughly inspect your roof. If it's a fit, we'll set up a time to return and apply Roof Maxx.

We'll Apply Roof Maxx.
After a brief roof tune-up, we'll apply Roof Maxx to your roof. The entire application process only takes a few hours, with an additional hour or two for drying.

Five Years. Guaranteed.
Roof Maxx will restore your shingles to their original flexibility and waterproofing nature. You get to enjoy your roof for the next five years and save thousands of dollars in the process.
Roof Maxx is your trusted roofing company in Fredericksburg, VA.
How do I know if my roof is ready for Roof Maxx?
Asphalt shingles contain small, sand-like pebbles that stick together when shingles natural oils are intact. Once those oils start to dry out with age, you may see the granules flaking off in your gutters or downspouts. You might also notice black stains and streaks or shingles cracking, breaking, and curling. Since each roof is different, your local dealer will perform a free inspection to tell if Roof Maxx can help you.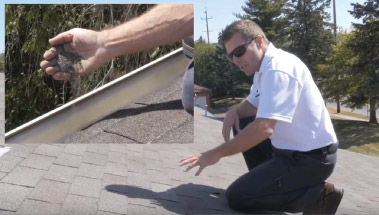 Contact our roofing company in Fredericksburg, VA
Five Year Transferable Warranty
With our five-year, transferable warranty, you'll enjoy the peace of mind that your roof and entire home are protected.