Roof Maxx Dealers in South Carolina
Roof Maxx Roofing Repair Companies in South Carolina
Roof Maxx is here to help extend the life of your roof in South Carolina.
Heat and humidity (and the occasional hurricane) is typical weather in South Carolina. Are asphalt roof tiles appropriate for such a climate? The answer is yes, asphalt roofs can hold up to the sunny and wet environment, protecting your home very well for many years.
The problem, however, is that when the asphalt tiles get old, they begin to lose the oils that allow them to expand and contract with the changing weather. When this happens, the small granules that coat new asphalt tiles wear away and leave the roof vulnerable to immense heat. Their oils also wash away and allow water seepage. Both of these scenarios are bad news for your roof and your home. If your roof is showing signs of aging and you're afraid of how expensive roof repairs can be, rest easy, Roof Maxx is here to help.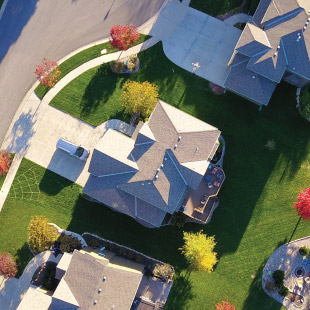 Roof Maxx roof rejuvenation in South Carolina.
Roof repair in South Carolina can often mean installing a new roof altogether. This entails getting a roof inspection (averaging $231) and then installing new asphalt shingles over the existing roof (averaging $206 per 100 square feet). If you want to remove the old asphalt shingles,, then you're looking at a much higher price. Between the costs, the amount of time it takes to complete, and all the waste (from disposing of the old shingles and buying new ones) homeowners often feel overwhelmed . . . and for good reason.
Roof Maxx is here to provide an affordable alternative, which is asphalt shingle roof rejuvenation in South Carolina. This involves having a professional from Roof Maxx come to your home and spray the entire roof with our technically advanced, 100% natural, plant-based treatment. The formula's microbeads penetrate into the asphalt shingles and restore their flexibility and durability that help them protect your home against the elements. Roof Maxx will extend the life of your roof up to 5 years per treatment and with three applications possible, that's 15 years of added life to your roof. This option saves time, money, and the environment all at once!
For more information and to find out if your roof is a good candidate for roof rejuvenation in South Carolina, contact your local Roof Maxx dealer!
Five Year Transferable Warranty
With our five-year, transferable warranty, you'll enjoy the peace of mind that your roof and entire home are protected.