Roof Maxx Dealers in Michigan
Roof Maxx Roofing Repair Companies in Michigan
Roof Maxx is here to protect your roof from Michigan weather.
If you live in Michigan, you know the beauty and greenery of the Great Lakes State. But the beauty comes at a cost, with rainy days all throughout the year, and very cold winters. Average snowfall from December to February is between 12-14 inches a month, and this accumulated precipitation can cause serious damage to older rooftops.
You may think a few damaged shingles are no big deal. Out of sight, out of mind—right? But damaged roof shingles can lead to major problems for you and your family, including water leakage and the formation of mold on your roof. If left untreated, a damaged roof can compromise the structural integrity of your home. If your roof is showing any of these signs of aging and wear, Roof Maxx is here to help you.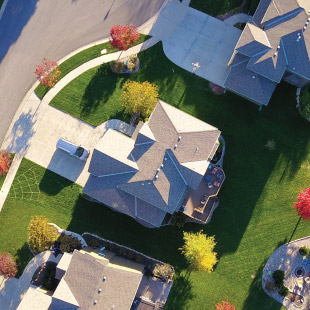 Roof Maxx roof rejuvenation in Michigan
Luckily, you can avoid the major problems that come from roof damage by choosing roof rejuvenation in Michigan from Roof Maxx. We'll save you a great deal of time, money, and worry by extending the life of your roof shingles, delaying the need for roof repair or replacement on your Michigan home. We use the utmost care and quality workmanship for our roof rejuvenation in Michigan.
The average cost of installing a new asphalt shingle roof in Michigan is about $212 per 100 square feet. Roof Maxx helps you avoid these burdensome costs by extending the life of your asphalt shingle roof using a unique, all-natural method for roof rejuvenation in Michigan.
Our sustainable 100% natural treatment will renew dried out shingles, making them flexible and durable again. They'll be able to better withstand any type of weather that comes their way for up to five years. We can even come back and respray your shingles two more times, for a total of up to three applications, extending the life of your roof up to 15 years. Find your local Roof Maxx dealer today to get started with your roof rejuvenation in Michigan.
Five Year Transferable Warranty
With our five-year, transferable warranty, you'll enjoy the peace of mind that your roof and entire home are protected.