Roof Maxx Dealers in Maine
Roof Maxx Roofing Repair Companies in Maine
Our roofing company in Maine is here to help save you thousands on repairs.
As Mainers, we know what it's like to own four pairs of gloves and be surrounded by 4X4s. We can be enjoying a sunny day but then get freezing rain that night. That's why we really can't have any broken, leaking asphalt roof shingles.
Asphalt shingles only stay flexible as long as their asphalt still contains its petroleum oil. But as shingles age and dry out, they get brittle. They can break more easily in the Maine wind, especially when that wind carries sticks or rocks. Hail can also crack the surfaces of shingles, and lingering snow can damage them. Inspecting and taking care of your roof is very important and if neglected can lead to expensive repairs or a replacement. Fortunately, Roof Maxx is here to provide you with an affordable alternative to traditional repairs and replacement.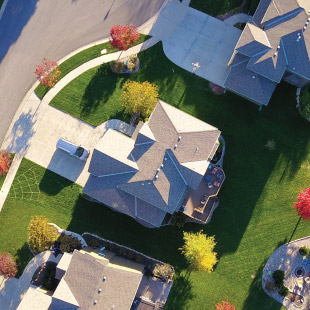 Roof Maxx roof rejuvenation in Maine
You can get roof rejuvenation in Maine with our Roof Maxx treatment. It puts natural, plant-based oil into dry shingles, making them flexible again. It'll make them better able to withstand snow, rain, and wind. Plus, it helps the top layer of granules on each shingle to hold together better, offering more protection from hail and debris.
If your shingles are starting to show signs of aging and wear, but don't want to spend thousands on replacing your roof, Roof Maxx is the answer. An average replacement job can be pricey: roofers are charging between $200–$300 per 100 square feet. In contrast, our process can get five more years out of your shingles for about 10-20% of that price, and you can use Roof Maxx up to three times—for up to 15 years total!
If you want to get a free quote or schedule an appointment with our roofing company n in Maine, contact your local Roof Maxx dealer today. We can quickly inspect your roof, fix it up, and restore your shingles. Call today!
Five Year Transferable Warranty
With our five-year, transferable warranty, you'll enjoy the peace of mind that your roof and entire home are protected.