We Love Saving Roofs in the Caribou, Maine Area!
We offer free roof inspections and tune-ups with a treatment.
When I am not running a construction company, I spend much of my time educating our local youth in the trades programs where I hold a seat on my Vocational Advisory Board. I have an active role in my local fire department where I help design training schedules, fundraisers and hold a leadership role as a Volunteer Captain.
I chose to become a Roof Maxx dealer because I found we were forever getting calls about failing roofs or insurance companies threatening to cancel policies for "poor appearance" or the threat of a failing roof.
We said long before we discovered Roof Maxx that we needed to find a way to bridge the gap. Often times we were writing letters and sending photos to insurance agencies of our findings and putting our name and reputation on the line that the roof would last another 365 days, which allowed the customer to find financing for one more year to get the roof replaced. This was it - we had no other alternative for the insurance carrier or the customers.
Maine has the oldest demographical population of the other 49 states. Many residents are on a fixed income or rely solely on social security checks to get by. We have found Roof Maxx to be a perfect candidate for these aging customers and homes, so at retirement age our customers are not having to question financing a roofing project.
We are recognized from CertainTeed shingles as "Master Certified Shingle Applicators"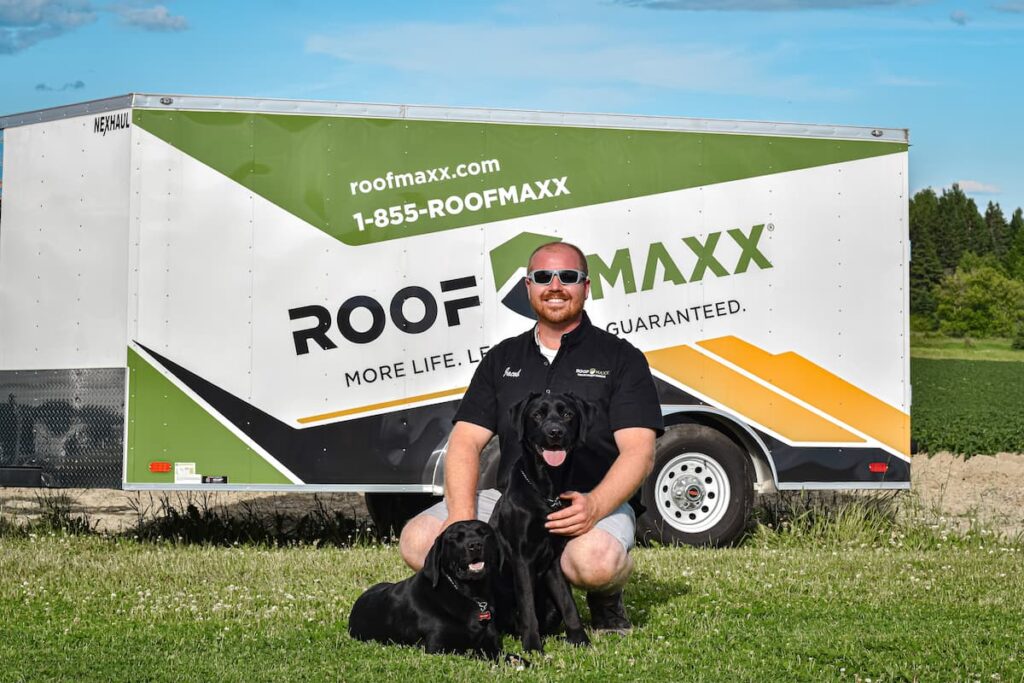 We serve Aroostook County Maine. Contact Jacob at (207) 554-7249 or jbeaupre@roofmaxx.com.
"Building a better tomorrow"