Roof Maxx Dealers in Kansas
Roof Maxx Roofing Repair Companies in Kansas
Roof Maxx is your roofing company in Kansas
Located right in the center of the United States, Kansas is known to have a continental climate. As in most midwestern states, homes in Kansas are susceptible to experiencing roof damage from thunder and hail storms. Hail storms, in particular, are one of the leading causes of roof damage in Kansas. Hail causes more damage than most homeowners might think, and it can be particularly dangerous because it's difficult to see the damage unless you're looking up close. Roof rejuvenation in Kansas is important to maintaining your roof and protecting your home and Roof Maxx is here to provide it.
The impact of falling hail can chip away at your roof's asphalt shingles, leaving your roof vulnerable to water and even UV ray damage. Older roofs with more brittle shingles have an increased risk of damage. Because the damage done to your roof by hail is difficult to see, homeowners often don't realize their roof needs repairing until it's too late. Homeowners should be aware that at some point they will likely need expensive roof repairs in Kansas. Roof Maxx provides an affordable alternative to replacing your roof.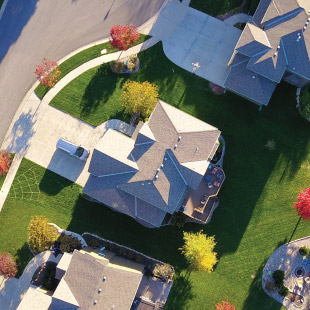 Roof rejuvenation with Roof Maxx in Kansas
Roof repair in Kansas is a commonly needed service. With Roof Maxx, you can restore the life of your roof without paying the expensive price that repairs or a full roof replacement will cost you. Roof Maxx is a plant-based formula that uses beads of all-natural oil to penetrate your roof's asphalt shingles and restore their flexibility. This will help maintain your roof's ability to protect your home for up to 5 more years per treatment.
After performing a detailed inspection of your roof and addressing any maintenance needed on any areas at risk of leaking, our technicians will apply the Roof Maxx treatment. The application of the treatment typically takes less than two hours and will start rejuvenating your roof's flexibility within 30 minutes. The Roof Maxx treatment can be applied every five years, three times total, to add up to fifteen years to the life of your current asphalt shingle roof.
If you'd like to save time and money with roof restoration in Kansas, contact a local Roof Maxx dealer today.
Five Year Transferable Warranty
With our five-year, transferable warranty, you'll enjoy the peace of mind that your roof and entire home are protected.