About Roof Maxx of Kaneohe, HI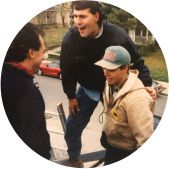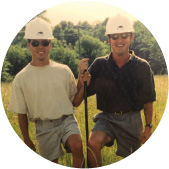 Roof Maxx is proud to offer affordable Roofing in Kaneohe, HI
How we've changed the roofing industry.
With 30 years of industry experience under their belts, Roof Maxx founders Mike and Todd Feazel know a great deal about roofing. They started their roofing business in 1988 and watched as the industry transformed over the years. They noted with particular interest how the process of manufacturing asphalt shingles evolved.
Shingle manufacturers began using less asphalt in their shingles as changes in oil refining made asphalt less available. This caused roofing to become more expensive and shortened the lifespan of roofs everywhere, because the less oil shingles contained, the fewer years they would function well. Mike and Todd set to work to develop a solution for affordable roofing in Kaneohe, HI and beyond.
My brother and I could see the staggering number of roofs at risk across the country and wanted to do something about it. Now, through Roof Maxx, we're looking out for asphalt roofs, the people under them, their hard-earned money and the planet.

Mike Feazel
CEO, Roof Maxx
Now we're proud to be roof preservers.
Mike and Todd sold their roofing company in 2013 and focused their efforts on roof rejuvenation. After extensive research with the help of Battelle Labs, Roof Maxx's innovative formula was born. With one application of our roof rejuvenation treatment, you can add five years of life to your asphalt roof at just 20% the cost of roof replacement. Each roof can receive up to three treatments for a total of up to 15 years of additional life—and 15 years of savings.
Connect with Roof Maxx of Kaneohe, HI
Roof Maxx is your affordable roofing resource in Kaneohe, HI.
Five Year Transferable Warranty
With our five-year, transferable warranty, you'll enjoy the peace of mind that your roof and entire home are protected.