We Love Saving Roofs in the Kailua Kona, HI Area!
We offer military, senior and kama'aina discounts.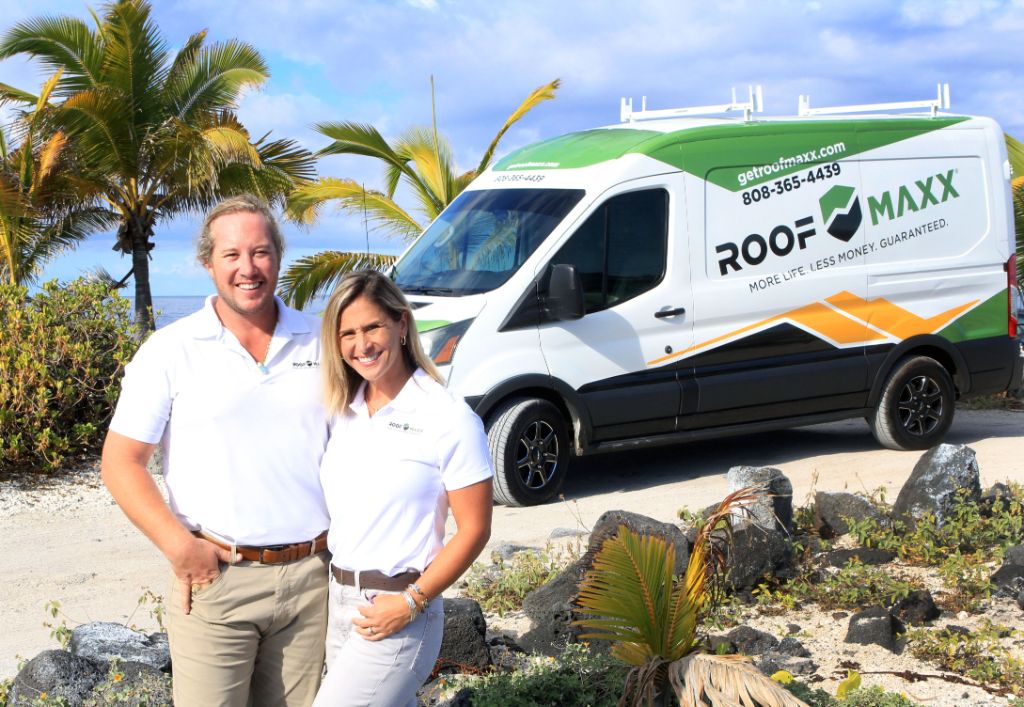 As a married team, we are the owners of Viking Roof Restoration and have been in the construction industry for over 17 years. Originally from Minnesota, we have lived in over nine different states, but have always found Hawai'i to be our home. When not out prolonging the life of your roof, you can find us either on our hobby farm grooming the pineapple beds, rounding up our chickens and playing with our dogs, or out hiking, golfing or swimming at the beach or poolside. When traveling off the rock, we love to ski and visit friends and family. We could not be more excited to offer this amazing product by Roof Maxx to the island Hawai'i! Let's schedule a free consultation and see how Roof Maxx can protect your home.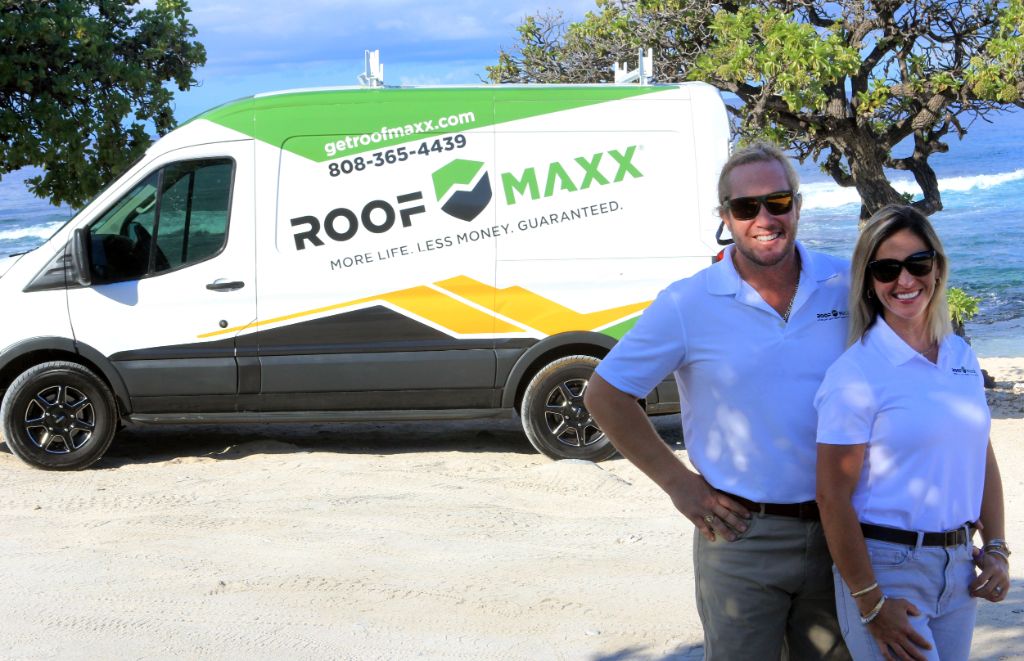 When we discovered Roof Maxx, we fell in love with its eco-friendly idealism and support system for small local companies; allowing us the freedom to not only grow an amazing company, but provide a much needed service for the island. Becoming a dealer has given us the chance to help reduce waste on our island by offering an option to avoid costly roof replacements to both residential and commercial buildings.
With living in the middle of the Pacific, and being an island that holds seven ecological zones, our roofs are exposed to, and take a beating from harsh UV rays, sand, salt, heavy rains and high winds, causing them to deteriorate quickly. Being isolated from the mainland It can also take a long time for for builders to order in new, and receive, product for a new roof, causing a long lead time for costly Construction, while also producing excessive waste.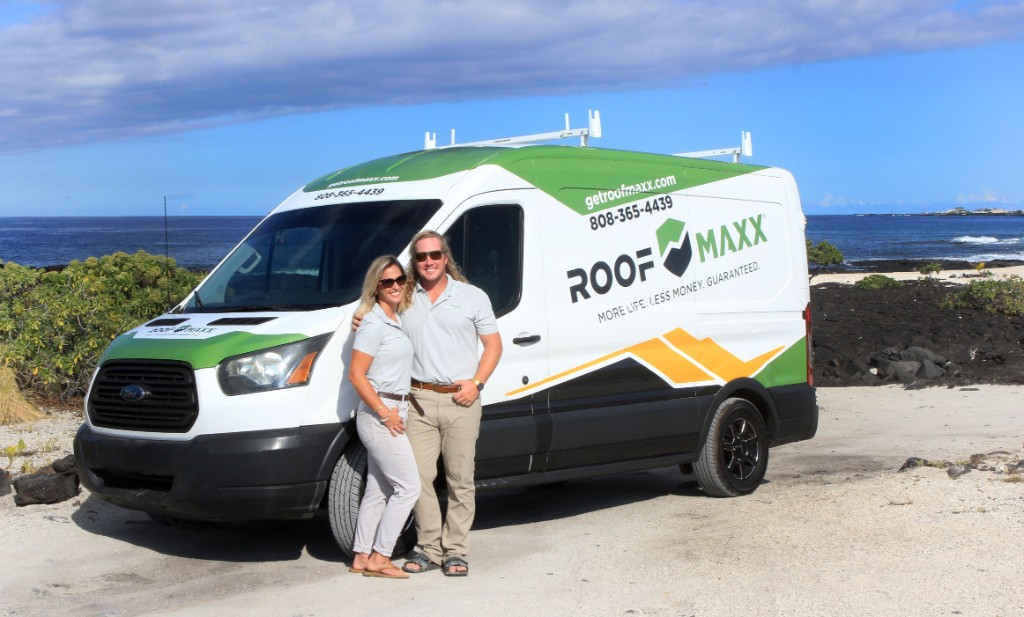 We service at: Hawi, Waimea, Kawaihae, Waikoloa, Kailua-Kona, Holualoa, Kealakekua, Captain Cook, Ocean View.
"Once you stop learning, you start dying."

Albert Einstein