About Roof Maxx of The Villages, FL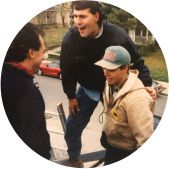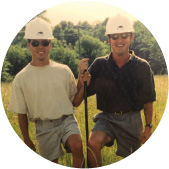 Saving money with affordable roofing in The Villages, FL. 
We know roofing like no one else.
Roofing has changed over the years, and Roof Maxx founders Mike and Todd Feazel have witnessed it firsthand. Upon observing that asphalt shingles do not last as long as they used to, they sold their roofing business of 25 years in order to pursue new, innovative roof rejuvenation research. They saw a need for sustainable roofing and sought to fill it.
Changes in the oil refinement process has made it harder than ever to find quality affordable roofing in places like The Villages, FL and around the world. Asphalt prices soared, and shingle manufacturing companies began using less of it in their shingles, significantly reducing their lifespan. Our solution is Roof Maxx: one treatment can add years to the life of a roof at a fraction of the cost of a roof replacement.
My brother and I could see the staggering number of roofs at risk across the country and wanted to do something about it. Now, through Roof Maxx, we're looking out for asphalt roofs, the people under them, their hard-earned money and the planet.

Mike Feazel
CEO, Roof Maxx
Get affordable roofing in The Villages, FL with Roof Maxx.
Mike and Todd began searching for new technologies and research on roof rejuvenation in 2013. They wanted to extend the life of a roof while avoiding costly replacement. Eventually, they came across amazing advancements in the roof sustainability field being done by Battelle Laboratories, the world's largest private research and development company. Roof Maxx was founded soon after.
One treatment of Roof Maxx adds five years of life to an asphalt roof at 20% the cost of replacement. We can treat one roof up to three times, so with one treatment every five years, you could see a potential life extension of up to 15 years. Our solution for affordable roofing in The Villages, FL helps keep shingles out of landfills and preserve your bank account. Schedule a free estimate with our local team led by Scott Taylor and let us start saving you money.
Connect with Roof Maxx of The Villages, FL
Roof Maxx is your affordable roofing resource in The Villages, FL.
Five Year Transferable Warranty
With our five-year, transferable warranty, you'll enjoy the peace of mind that your roof and entire home are protected.