About Roof Maxx of Fort Payne, AL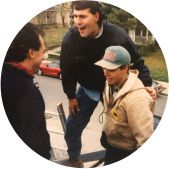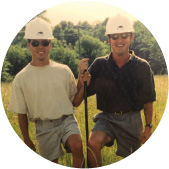 The story behind affordable roofing in Fort Payne, AL with Roof Maxx
We know a thing or two about roofing.
Our founders, brothers Todd and Mike Feazel, spent more than two decades working in the world of roofing and learned a great deal during this time. They watched as the way asphalt shingles were manufactured changed according to the oil refinement process, which caused prices to catapult higher and higher. These changes led to less affordable roofing in places like Fort Payne, AL, and around the world.
Asphalt shingles were no longer being made with the same amount of asphalt, which contains natural oils that keep shingles flexible, pliable, and able to protect a roof. This asphalt deficiency meant roofs weren't lasting as long as they used to. The Feazel brothers saw the need for an affordable solution and decided to fill it.
My brother and I could see the staggering number of roofs at risk across the country and wanted to do something about it. Now, through Roof Maxx, we're looking out for asphalt roofs, the people under them, their hard-earned money and the planet.

Mike Feazel
CEO, Roof Maxx
Roof Maxx now offers affordable roofing in Fort Payne, AL.
After selling their roofing company, Todd and Mike spent years researching and developing techniques for sustainable roofing through roof rejuvenation. Their goal was to create a product that would save home and business owners alike thousands on roof replacement costs by extending the life of their existing asphalt roofs.
Eventually, they found what they were looking for at Battelle Laboratories, and Roof Maxx was born. With one application of Roof Maxx, you can add five years of life to your asphalt roof. Each roof can have up to three total treatments—one applied every five years—meaning your roof could enjoy an additional 15 years of life. Roof Maxx has made affordable roofing in Fort Payne, AL possible through its sustainable solution that keeps roofs functioning longer and prevents the buildup of shingles in landfills.
Connect with Roof Maxx of Fort Payne, AL
Roof Maxx is your affordable roofing resource in Fort Payne, AL.
Five Year Transferable Warranty
With our five-year, transferable warranty, you'll enjoy the peace of mind that your roof and entire home are protected.