Roof Fall Protection: How to Stay Safe While on Your Roof
March 19, 2021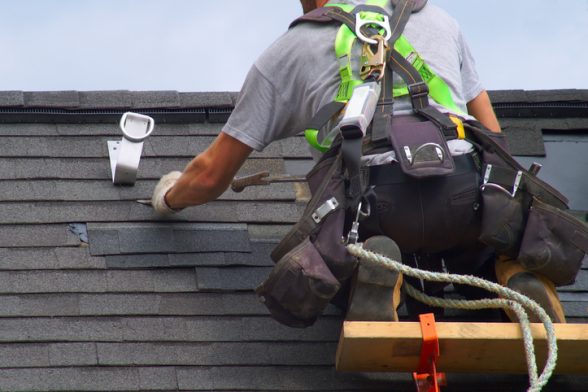 Pulled muscles, puncture wounds, broken bones, and traumatic brain and spinal cord injuries are surprisingly common injuries when people fall off the roof of their home. In fact, roofers have the 4th most dangerous job in the United States.
Before you even think about climbing up that ladder and putting a foot on top of your house, please consider whether or not it's worth the risk. We 100% recommend you call a professional roofer to do any inspection or work on your roof. However, if you insist on doing it yourself, here is some advice.
Be Aware of Common Roofing Hazards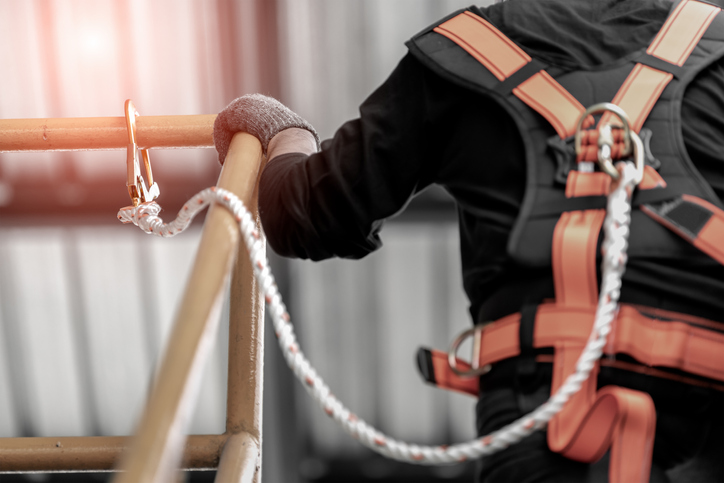 There are multiple hazards to be aware of before you begin, and some of them may be less obvious than you think.
Common hazards include:
Crouching and bending for long periods of time
Lifting heavy tools and materials
Sun exposure and dehydration
Minor and major puncture wounds and cuts from tools and materials
Electrocution from overhead power lines, inside running electrical lines, and lightning
Slips and falls, possibly hitting obstacles on the way down
This list of injuries can help you understand how serious a risk it really is to go up on your roof.
What Do Roofers Use for Safety?
To keep themselves safe from the common hazards they face every day, roofers are armed with a knowledge of safety procedures, along with safety equipment and the knowledge of how to use it properly. When taken together, the risk to professional roofers goes down significantly.
Here is a list of safety equipment a roofer should be equipped with whenever they put a foot on the ladder.
Proper footwear with rubber soles and extra traction
Safety glasses, gloves, and a hardhat
A roofing ladder that is securely attached with roof hooks and allows for working at an angle
A man lift or ladder lift for moving heavy shingles (60-80 lbs per bundle) to the roof
Roof fall protection (or personal fall arrest)

Roof fall protection anchor
Vertical lifeline
Horizontal lifeline
Harness
If you don't have all this gear available or don't know how to properly use it to keep you safe, do yourself a favor and call a roofing pro.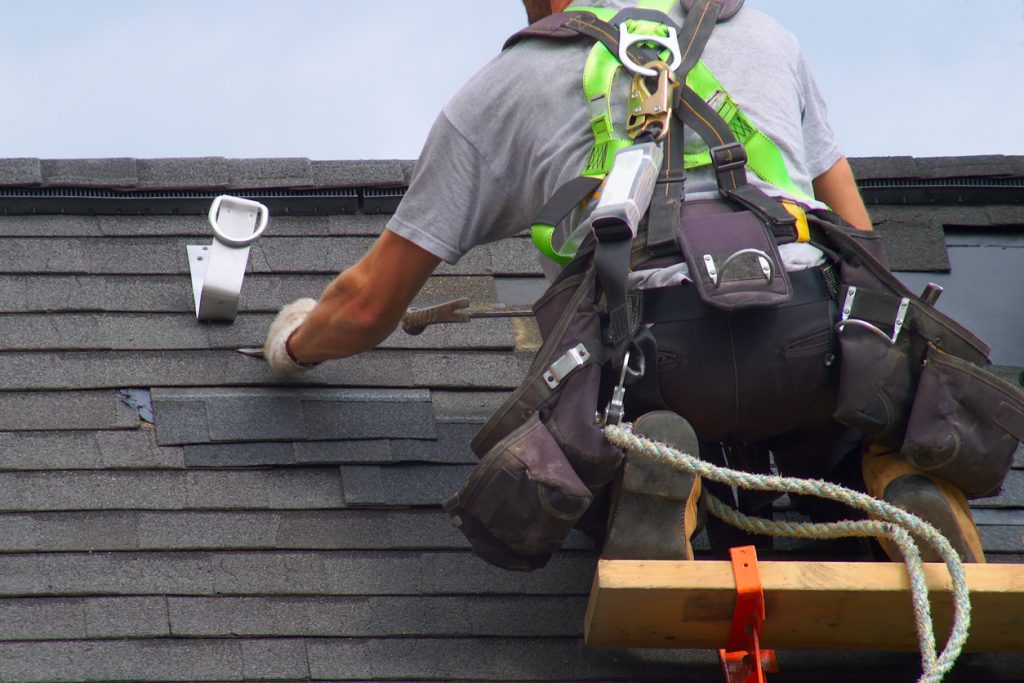 Maintain Your Roof to Avoid Replacement
The best way to avoid having to spend a lot of money on roof repair or replacement is by maintaining it regularly. Simple things like checking for leaks, cleaning your gutters, and getting an inspection done can help your roof last much longer than if it is completely neglected.
If the time is running out on your roof's life, Roof Maxx has a roof replacement alternative that will save you thousands of dollars and a lot of disruption.
Get your free quote today!