Roof Maxx Dealers in Wyoming
Roof Maxx Roofing Repair Companies in Wyoming
Roof Repair in Wyoming
The state of Wyoming is a semi-arid climate. Summers are warm and moderately wet, and winters are cold and snowy. Some areas are mostly desert, while others are more mountainous and are cold, windy, and wet. The wetter areas of Wyoming experience 13 inches of rain every year and 56 inches of snow. During the winter, temperatures can change rapidly between mildly cold to below freezing. Summers are hot, but temperatures rarely reach above 90°F. Dry heat, wildfires, and extreme wind are common weather phenomenons during the summer months.
With the unique changes in weather in both summer and winter, residents may need serious roof repair in Wyoming at any time of the year. During the summer, there's an increased risk of high winds and tornadoes. Strong winds can loosen or even rip off asphalt shingles, which leaves your roof vulnerable to leaks and other costly damages. Additionally, high temperatures can dry out your shingles and reduce their effectiveness. Winter months bring colder temperatures along with snow, ice, and wind. Each of these elements can damage your shingles quickly. When temperatures reach 40°F or lower, shingles become very brittle. The adhesive strip that holds shingles together becomes loose and leaves it vulnerable to wind damage, snow infiltration, and leaks. Each of these weather elements may create a need for complete roof replacement for Wyoming residents. Thankfully, Roof Maxx provides an affordable alternative to replacing your roof.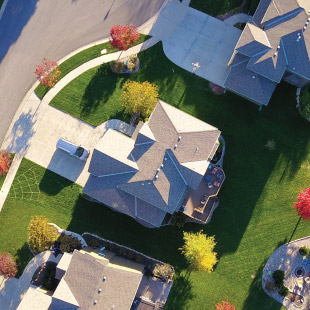 Roof Maxx roof rejuvenation in Wyoming.
Whether it's summer or winter, Roof Maxx is here to keep your roof protected against the elements. We've created a 100% natural, plant-based product that infuses your asphalt shingles with essential oil that keeps them flexible, waterproof, and strong and extends their life up to five years per treatment. When a winter storm hits or it's an unusually hot day, your shingles will be ready for it.
Our entire process from start to finish is incredibly straightforward and affordable. Roof Maxx's service costs an average of up to 80% over the cost of a typical roof replacement. Roof rejuvenation in Wyoming has never been easier, greener, or more affordable thanks to Roof Maxx. Contact us today to learn more about our services and prices and to find a local dealer near you.
Five Year Transferable Warranty
With our five-year, transferable warranty, you'll enjoy the peace of mind that your roof and entire home are protected.