Roof Maxx Dealers in West Virginia
Roof Maxx Roofing Repair Companies in West Virginia
West Virginia is tough on asphalt shingles.
West Virginia's climate includes both cold, sometimes snowy, winters, and hot, humid summers. Wind and frequent storms and the threat of winter nor'easters keep West Virginia residents on their toes. Our rugged, wet state is beautiful—but the weather conditions are hard on asphalt shingle roofing.
All roofs age over time thanks to exposure to weather. But the particular mix of snow and cold, sun and humidity, create specific problems for roofs in West Virginia. In the cold winters, ice and snow buildup puts a strain on the asphalt shingles, leaving them prone to damage from wear and tear. Humidity and excess moisture can cause the protective material on the shingles to break down and become damaged and brittle. The degraded protective material, in turn, leaves the roof susceptible to weathering and damage from sunshine. These West Virginia weather elements age the roofing materials and increase the likelihood of leaks and holes.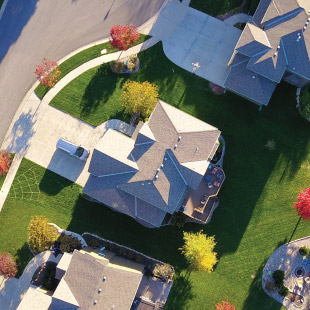 Roof Maxx roof rejuvenation in West Virginia
Thanks to Roof Maxx, roof rejuvenation in West Virginia is possible, and it can extend the life of your asphalt roof shingles by up to five years per treatment. Roof Maxx is a simple solution, made from 100% natural, plant-based materials safe for people and pets. The treatment is applied on a roof that has been damaged from the weather, and restores protective essential oils to the asphalt, protecting it for years longer against the harsh effects of sun, snow, and humidity.
If you're in need of a roof rejuvenation in West Virginia, Roof Maxx is a great option that can restore your asphalt shingles, adding up to 5 years to the lifespan of your roof for each treatment (a total of 3 treatments is possible during the life of one roof). Not only does Roof Maxx extend the life of your roof, but it also saves you thousands: the cost of replacing a standard-quality asphalt roof in West Virginia ranges from $150 to $243 per 100 square feet. Instead of replacing your asphalt roof when it becomes weathered, restore it with Roof Maxx to extend its life and prevent further damage. Roof Maxx offers a cost-effective option for roof repair in West Virginia.
Find a Roof Maxx dealer near you today.
Five Year Transferable Warranty
With our five-year, transferable warranty, you'll enjoy the peace of mind that your roof and entire home are protected.