Roof Maxx Dealers in Virginia
Roof Maxx Roofing Repair Companies in Virginia
Virginia weather is tough on asphalt shingle roofs.
Virginia weather can be hard on a roof, especially an asphalt shingle roof. With humid, sunny summers and mild but snowy winters—plus the constant threat of nor'easters—your asphalt shingle roof goes through a lot of wear and tear. Humidity can weaken asphalt shingles and prematurely age them, leaving them susceptible to tear and breakage. The heat and sun exposure heightens this effect. In the winter, snow can cause curling and cracking in older or prematurely aged shingles.
All of these aspects of the Virginia climate can damage your asphalt roof, increasing the likelihood of leaks, breaks, and holes. Plus, weakness in the shingles from humidity, snow, and rain can decrease the lifespan of your roof. Over time, you'll be looking for roof repair in Virginia, and eventually will need to replace the roof as it ages due to exposure. Fortunately, Roof Maxx is here to provide a more affordable alternative.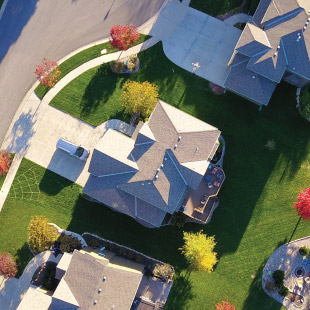 Roof Maxx roof rejuvenation in Virginia.
Aging due to weather exposure is expected with asphalt shingle roofs, especially in Virginia. Our unique climate creates some unique problems. If you find yourself with a prematurely aged roof on your home or your residential or commercial property, Roof Maxx is here to help. We offer roof rejuvenation in Virginia that can extend the life of your asphalt roof by up to five years. Our roof rejuvenation treatment can be applied three times to one roof, helping prevent the common weather-related problems here and maximize the lifespan of your roof by up to 15 years!
Replacing an asphalt roof in Virginia can be extremely costly. Roof Maxx's treatment for roof rejuvenation is a spray applied to the surface of your asphalt roof, restoring essential protective oils that shield the shingles from the aging effects of sun, snow, humidity, and rain. With our treatments, your existing roof will be like new again without having to go through the cost of completely replacing it. Roof Maxx is here to help you save thousands while keeping your roof in top condition.
Ready to get started? Locate a Roof Maxx dealer near you today.
Five Year Transferable Warranty
With our five-year, transferable warranty, you'll enjoy the peace of mind that your roof and entire home are protected.