Roof Maxx Dealers in Vermont
Roof Maxx Roofing Repair Companies in Vermont
We don't currently have dealers listed in your area.
Interested in providing Roof Maxx service for your area? Become a dealer today!
Vermont is tough on shingles and Roof Maxx is here to help.
Asphalt shingles are a great roofing material for the frigid winters in Vermont, an affordable, durable material that can survive many freezes and thaws. However, as time wears on, the oil in shingles tend to dry out, leaving your roof vulnerable to leaks during the wet season.
With the high precipitation and heavy snow that happen annually, routinely inspecting the condition of your roof is imperative. Catching any problems early on can prevent an expensive roof replacement down the road. If your roof is showing signs of aging and wear, Roof Maxx is here to provide you with a more affordable alternative to replacing your roof and will extend the life of your roof up to 15 years!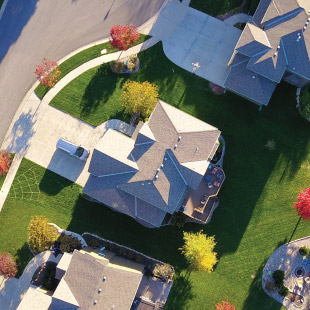 Roof Maxx roof rejuvenation in Vermont.
The cost of an asphalt shingle roof replacement in Vermont can be as high as $9,399 for a 3,000 square foot roof. While roof repair in Vermont isn't quite so much, roof rejuvenation in Vermont is an even better deal.
Roof Maxx gives homeowners an affordable, effective alternative to expensive replacement and repairs. To restore asphalt shingles back to like-new condition, we've formulated a 100% natural, plant-based formula featuring micro-beads of oil that penetrate and rejuvenate asphalt shingles, extending their life for an additional five years per treatment. With three applications possible, Roof Maxx can extend the life of your roof by up to 15 years! Not only does this process save a lot of time and money, but it helps to save the environment by using an eco-friendly, all-natural oil treatment. Additionally, it keeps old shingles out of the landfill.
If you're not sure your roof can make it through another long, harsh winter, contact your local Roof Maxx dealer for more information on asphalt roof rejuvenation in Vermont!