About Roof Maxx of Draper, UT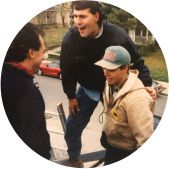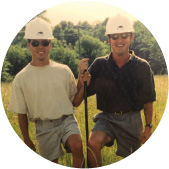 All about our affordable roofing company in Draper, UT.
We know roofing.
Roof Maxx founders Mike and Todd Feazel started their first roofing business in 1988. Over the years, they learned everything there is to know about roofing. They built their company into one of the biggest, most successful roofing businesses in the country, proving their ability to serve the needs of customers all over the United States. They also saw firsthand how much the roofing industry changed with the times, specifically how asphalt shingles were beginning to decline in quality.
As the oil refining industry changed, it started to affect roofing, too. Asphalt became harder to obtain, costs shot up, and manufacturers started making shingles with less asphalt. All of these changes meant shingles didn't last as long as they used to, and customers had to spend more on upkeep for their roof. Quality affordable roofing in places like Draper, UT became all but a dream. Mike and Todd sought to change all that.
My brother and I could see the staggering number of roofs at risk across the country and wanted to do something about it. Now, through Roof Maxx, we're looking out for asphalt roofs, the people under them, their hard-earned money and the planet.

Mike Feazel
CEO, Roof Maxx
Now we're delivering the most affordable roofing in Draper, UT.
Recognizing the need for an alternative to roof replacement, Mike and Todd left their first roofing company to explore the possibilities of roof rejuvenation. They were looking for a sustainable, affordable way to preserve the life of asphalt shingles, and they soon found it. After working with the largest private R&D company in the world, Battelle Laboratories, they founded Roof Maxx, a new type of roofing company.
Now you can instantly extend the life of your asphalt shingles by five years with one application of our roof rejuvenation treatment. And since the process can be repeated up to three times, you can ultimately add up to 15 years to the life of your roof at 15-20% the cost of roof replacement. We're changing the game when it comes to affordable roofing in Draper, UT, saving you money and keeping your shingles out of landfills. Our local team is led by Jackson Measles and is ready to schedule a free estimate for your roof, so connect with us today.
Contact Roof Maxx of Draper, UT
Roof Maxx is your affordable roofing resource in Draper, UT.