Roof Maxx Dealers in Utah
Roof Maxx Roofing Repair Companies in Utah
Roof Maxx is here to help save you thousands on roof repair in Utah.
Utahns often joke about the weather. That's because it's unpredictable and sometimes just plain crazy. One minute the sun can be shining and the next minute hail is pounding down . . . while the sun is still shining! Another example is snow that melts completely in February, only for it to snow again in May.
These types of fluctuations are the perfect scenario for asphalt roof shingles because they are designed to withstand the varying weather for decades. However, research shows that shingles aren't lasting as long as they used to and as the lifespan of the shingles comes to an end, Utah's climate can begin to take its toll and require them to be either repaired and replaced. Unfortunately, that is usually expensive and is quite the hassle to deal with. Roof Maxx is here to provide an affordable alternative to replacing your roof.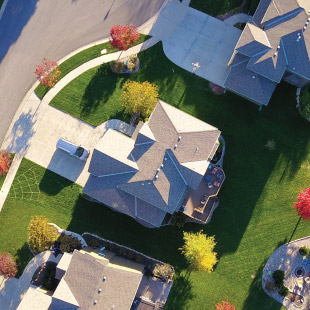 Roof Maxx roof rejuvenation in Utah.
Replacing your roof in Utah can be expensive and easily exceed the cost of $10,000 depending on the size of your home. This is a lot of money for any homeowner! Couple that with the work and waste involved in the repair or replacement and you're looking at a time-consuming and expensive ordeal.
In contrast, Roof Maxx's roof rejuvenation treatment is an affordable, effective alternative. Roof Maxx uses a scientifically formulated, plant-based spray with 100% safe oils to penetrate down into the asphalt shingles which have dried out and become brittle over the years and restores them to a like-new condition. This technology is green, sustainable, and effective. In fact, one application can extend the life of an asphalt shingle roof by five years. With three applications possible, Roof Maxx can extend the life of your roof by 15 years!
For more information on whether Roof Maxx roof rejuvenation in Utah is the perfect solution to your disintegrating roof, contact a Roof Maxx dealer near you!
Five Year Transferable Warranty
With our five-year, transferable warranty, you'll enjoy the peace of mind that your roof and entire home are protected.