Roof Maxx Dealers in South Dakota
Roof Maxx Roofing Repair Companies in South Dakota
Roof Maxx is the affordable alternative to roof replacement in South Dakota.
Winters in South Dakota are not for the faint of heart. Temperatures often hover around 0°F, but can dip much lower. Couple the freezing temperatures with heavy winds and deep snow and you've got a harsh environment that can cause roofing issues with asphalt shingles.
New asphalt shingles have no problem protecting a home from the elements, but as asphalt shingles age, they dry out, which leaves them brittle and vulnerable to the wind and precipitation. You can always hire a roofer to repair or replace your shingles, but the traditional new installation route is costly, time-consuming, and wasteful. Roof Maxx is here to provide an alternative solution.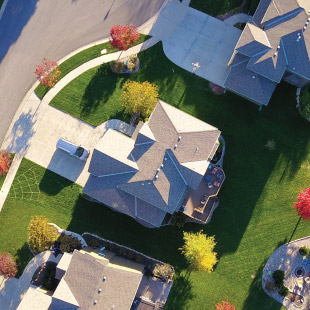 Roof Maxx roof rejuvenation in South Dakota
Compared to roof repair at $200 per 100 square feet, Roof Maxx's roof rejuvenation treatment costs only a fraction of the price and will extend the life of your roof up to five years per treatment. Rather than spending all that money buying all new asphalt tiles, and dumping all the old ones, rejuvenating the roof you've got might be a better route for you.
Roof Maxx gives homeowners the option to save money and the environment at the same time with our award-winning, 100% natural, plant-based rejuvenating roof treatment. This technology uses millions of micro-beads to penetrate the dry, brittle asphalt tiles and bring them back to good working order by restoring the oils they've lost over the years. Roof Maxx treatments can preserve the life of your roof for another five years . . . and even longer with repeat treatments!
Do you want to know more about roof rejuvenation in South Dakota? Contact your local Roof Maxx dealer today!
Five Year Transferable Warranty
With our five-year, transferable warranty, you'll enjoy the peace of mind that your roof and entire home are protected.