Roof Maxx Dealers in Rhode Island
Roof Maxx Roofing Repair Companies in Rhode Island
We don't currently have dealers listed in your area.
Interested in providing Roof Maxx service for your area? Become a dealer today!
Roof Maxx is here to protect your roof in Rhode Island.
In Rhode Island, the summers are short and the winters get quite cold with average low temperatures around 21 degrees Fahrenheit. Rhode Island experiences 120 days of precipitation per year, resulting in an average of 102.52 inches of rainfall.
The changing weather, in addition to the frequent precipitation, can lead to roof damage. Roof shingles are particularly prone to deterioration. When the shingles on your roof deteriorate, your roof is at risk for leakage. This is the most common issue homeowners encounter with their roof. Many people find themselves in need of roof repair in Rhode Island thanks to the wet climate and changing temperatures.
If damage to your roof gets to the point of leakage, the interior of your home can be exposed to water damage as well. It's important to pay attention to the length of the warranty on your shingles because that will indicate approximately how long they will last. However, with Roof Maxx, you can prolong the life of your roof past the warranty period.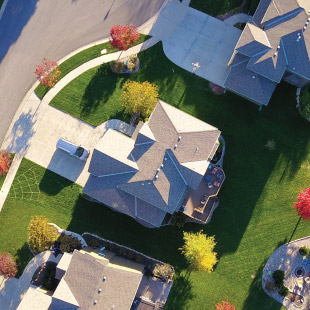 Roof Maxx roof rejuvenation in Rhode Island.
Roof Maxx offers award-winning technology to preserve the life of your roof. Our 100% natural, plant-based oil penetrates the shingles of your roof to restore their flexibility, extending their life up to 5 years per treatment. Roof rejuvenation in Rhode Island is a valuable service for homeowners. With the hot summers and cold winters in Rhode Island, your roof tends to expand and shrink. If your roof shingles become too brittle, they can be susceptible to the frequent precipitation in the area.
When you're in need of a roof rejuvenation in Rhode Island, contact us at Roof Maxx. Instead of paying an average of $330 per square foot to install new shingles, use our roof treatment to preserve your current roof. Our treatments also come with a five-year transferable warranty, so you can have peace of mind that your roof will last.