Roof Maxx Dealers in Oklahoma
Roof Maxx Roofing Repair Companies in Oklahoma
Oklahoma weather can be hard on your asphalt roof.
Other than intense thunderstorms, the biggest weather problems the state of Oklahoma faces are high winds and tornadoes. In the past decade, Oklahoma averaged nearly 72 tornadoes per year—which is well above the national average. Tornadoes and high winds cause extensive damage to your roof. In fact, storm-related roof repair in Oklahoma is big business in the state.
Uplift is the most common type of wind damage to roofs. We're not talking about wind simply blowing shingles up, but a significant difference in air pressure above and below your roof. As heavy winds blow across your roof, the air pressure is lowered. At the same time, loose air from your attic space increases the air pressure and pushes up on the roof. This causes air to escape through any tiny opening and creates upward pressure on your shingles. With these two forces, asphalt shingles can easily be torn off in seconds.
Along with wind damage, heavy rains and hail common with tornadoes can cause further damage to your shingles. Most roofs are designed to withstand downward-directed rain. However, as tornadoes approach and the winds increase, rain can fall almost horizontally. This can drive water underneath your shingles, creating leaks and other water damage. And then hail damage provides another need for roof restoration in Oklahoma. Hail can significantly decrease a shingle's lifespan through dents and dings.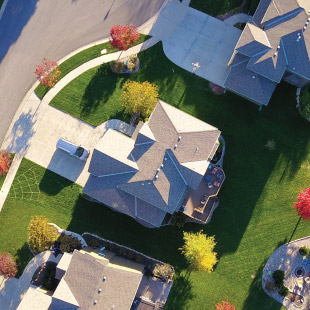 Roof Maxx roof rejuvenation in Oklahoma.
At Roof Maxx, we believe that roof replacement should be a last resort since the process is incredibly expensive. In fact, asphalt shingle roof installation can cost an average of $20,000 or more in Oklahoma. Additionally, you may have to pay more for a roof inspection, which only determines what kind of repairs you'll need going forward. These costs can add up quickly. Instead, Roof Maxx has created the world's first 100% natural roof rejuvenation treatment that extends your roof's lifespan by up to 15 years. 
The process is simple: rather than spending thousands on roof repairs in Oklahoma, our formula puts life back into your shingles. It gives them back the lost oils that are needed to provide the flexibility and durability to withstand the Oklahoma elements, thunderstorms, and hail. The best part? Our services are significantly cheaper than most Oklahoma roofing companies. Contact a local Roof Maxx dealer to learn more about how you can save money with roof rejuvenation in Oklahoma and extend the life of your roof up to 15 years.
Five Year Transferable Warranty
With our five-year, transferable warranty, you'll enjoy the peace of mind that your roof and entire home are protected.