Roof Maxx Dealers in North Carolina
Roof Maxx Roofing Repair Companies in North Carolina
Roof Maxx is here to protect your roof from the North Carolina elements.
North Carolina is a great place to live. We love our short, mild winters and humid summers. But the climate and weather can sure be tough on an asphalt roof. Windy and wet summer storms, combined with the humidity and sunshine, may have you looking at options for roof repair in North Carolina sooner than you would prefer.
Humidity can be tough on asphalt tiles. The constant moisture in the air can weaken and prematurely age the tiles, leaving them susceptible to even more damage during a storm. This diminished strength may cause the asphalt tiles to break more easily. This is especially true during a windy storm—gusts of wind may wear at the weakened tiles, lifting and even removing them. After a North Carolina storm, wind and rain exposure leaves your tiles weaker than before.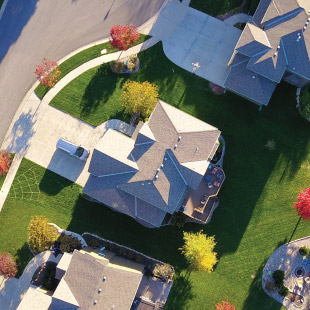 Roof Maxx rejuvenation in North Carolina.
Thanks to premature weathering and damage due to storms and humidity, you may be in need of roof repairs in North Carolina. Some damage may even leave you looking for a roof replacement. The cost of replacing your roof can be considerable and that's no different in North Carolina
But thanks to Roof Maxx, there is an affordable way to extend the life of your asphalt shingle roof. Our roof rejuvenation treatment will make your roof last five years longer per treatment—and it can be applied up to three times for a total of up to 15 years of added life. Roof Maxx's treatment is a formula applied to the asphalt tiles to restore their protective oils, restoring their resistance to water, healing weather damage, and fighting premature aging. Our roof rejuvenation in North Carolina will save you money on a roof replacement by extending the life of your current asphalt tile roof at a fraction of the price of what a replacement would cost.
Ready to get started? Locate a Roof Maxx dealer near you today.
Five Year Transferable Warranty
With our five-year, transferable warranty, you'll enjoy the peace of mind that your roof and entire home are protected.