Roof Maxx Dealers in Missouri
Roof Maxx Roofing Repair Companies in Missouri
Roof Repair in Missouri
The state of Missouri boasts strong seasonality. Each season brings with it unique challenges and specific requests for roof repair in Missouri. During the fall and into the winter, cold temperatures and snow can wreak havoc on your roof. If too much ice and snow build up on your roof, your shingles can weaken, which increases the chance of roof collapse. Any existing problems with your roof are worsened with winter conditions. Any unsecured roof flashings or shaky, dingy shingles can easily be broken off.
As spring and summer approach, your roof faces a whole new set of challenges. Meltwater from snow can get underneath shingles and cause significant water and structural damage. Leaks can be made worse as temperatures fluctuate and water works its way into other nooks and crannies. With the arrival of summer, your roof absorbs UV rays. This causes your roof to get extremely hot and this heat may cause shingles to warp, buckle, curl, or crack. If not taken care of immediately, you may be facing an expensive roof replacement soon. If this is the case, you can rest easy, Roof Maxx is here to help.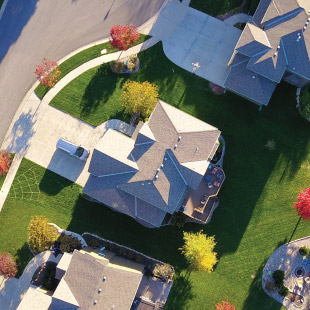 Roof Maxx roof rejuvenation in Missouri
Roof repair in Missouri is not cheap. Should you require complete roof replacement, the process gets expensive quickly. The average cost of installation could be up to $20,000 or more. Additionally, there could be added inspection and cleaning costs. These costs can reach up to tens of thousands of dollars very quickly. 
Roof Maxx can help you save money with roof rejuvenation in Missouri. Our services are designed to extend the lifespan of your roof using our 100% natural, plant-based formula. Asphalt shingles contain natural oils, critical for expansion and contraction. As time passes and your shingles age, this oil dries out and the shingles become weak and brittle. Our formula saturates your entire roof with those crucial oils, giving shingles back their strength and extends their life up to 5 years per treatment. Roof Maxx's process is fast, easy, and totally affordable. Connect with our local dealer today to get a free quote and learn more about our process.
Five Year Transferable Warranty
With our five-year, transferable warranty, you'll enjoy the peace of mind that your roof and entire home are protected.