Roof Maxx Dealers in Mississippi
Roof Maxx Roofing Repair Companies in Mississippi
Roof Maxx is your go-to roofing company in Mississippi.
Mississippi has short, mild winters, so residents in The Magnolia State usually escape the snow and frigid temperatures many people endure in many other parts of the country. However, the state is also prone to tornadoes, hurricanes, and floods. Mississippi even ranks high on the list of states most likely to experience natural disasters.
Unfortunately, these storms can do serious damage to homes in Mississippi—especially the roof. Replacing asphalt shingle roofs can be very expensive, and many families fret about how they'll afford to pay for the damage. Unfortunately, over time, the weather will cause your shingles to deteriorate and lose the oils in them that allow your shingles to be flexible and durable to withstand the elements. If this is the case for your roof, Roof Maxx is here to provide a more affordable solution to replacing your roof.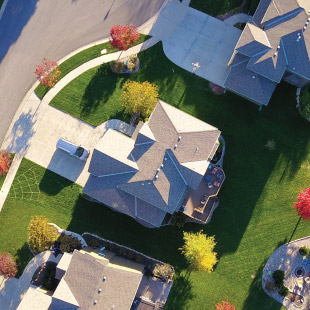 Roof Maxx roof rejuvenation in Mississippi.
Roof Maxx offers a solution to your roofing problems by offering affordable roof rejuvenation in Mississippi. Our unique treatment for roof rejuvenation in Mississippi allows homeowners to get a good-as-new roof at a fraction of the cost of replacing it.
Our 100% safe, plant-based formula, Roof Maxx, is helping protect the earth while extending the life of your roof for up to five years per treatment. Your shingles will be flexible, even if they've suffered roof damage from Mississippi rain or natural disasters. And if your roof starts showing signs of wear, we can even come back and spray your roof again, up to three applications. That's up to 15 years of added life to your roof.
If you're ready to get affordable roof rejuvenation in Mississippi, contact Roof Maxx today. We'll quickly connect you with a local dealer and show you why we're the best roofing company in Mississippi, and the fastest-growing roofing company in America.