Roof Maxx Dealers in Louisiana
Roof Maxx Roofing Repair Companies in Louisiana
Our roofing company in Louisiana is here to save you thousands.
It's not easy to dress right for Louisiana weather. Intense rain and wind can blow in off the Gulf of Mexico, dropping rain or hail into your sunny day. But what makes up for our wild weather? Our amazing food and culture! We're going to keep living here, so roof repair in Louisiana can be very important.
All the rain and sunlight we get can wear out asphalt roof shingles, washing out and drying their oils. With less oil, shingles get inflexible and brittle, breaking more easily in our intense Louisiana winds, leaving gaps that can let rain into your attic. Hail can also damage brittle shingles, exposing the asphalt layer even more to rain. If you're noticing signs of aging on your roof and are worried about an expensive roof replacement, Roof Maxx is here to rejuvenate your life to like-new condition and save you thousands of dollars in the process.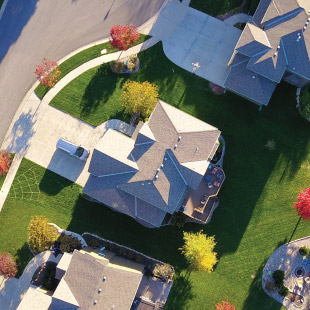 Roof Maxx roof rejuvenation in Louisiana
Many residents who completely replace roof shingles pay around $200 per 100 square feet of shingles, and their old shingles just go to the dump. Roof rejuvenation in Louisiana is a smart alternative. The Roof Maxx product puts new oils into dry asphalt shingles to restore their flexibility, Also, each Roof Maxx treatment costs only 10–20% of the price of replacing shingles. Each treatment is under warranty to improve shingle flexibility and extend shingle life for another five years. And you can get three treatments—giving you up to 15 more years with your existing shingles!
We want to stop the rain from leaking into your house or business. Your Roof Maxx technician can help you with roof rejuvenation in a clean, fast, and affordable manner with treatments only taking two hours or less.
The Roof Maxx spray can even give your shingles a richer color and can clean off algae stains. Contact your local Roof Maxx dealer today to get an estimate and protect your property.
Five Year Transferable Warranty
With our five-year, transferable warranty, you'll enjoy the peace of mind that your roof and entire home are protected.