Roof Maxx Dealers in Indiana
Roof Maxx Roofing Repair Companies in Indiana
Our roofing company in Indiana is here to save your roof and your wallet.
Indiana experiences a moderately high level of humidity throughout the year. All four distinct seasons are present with summer high temperatures in the high 80s and winter low temperatures in the teens. Homes in Indiana withstand the dramatic temperature changes throughout the year, as well as storms of wind, rain, snow, and even hail.
Because of the intense wear on the roofs of homes in this area, there is a prevalent need for Roof Maxx, our roofing company in Indiana. Wind and hail are the most severely damaging elements homes located in Indiana encounter. Strong gusts of wind can crack or even break asphalt roof shingles as they become more brittle with age. Hail can dent asphalt roof shingles and render them susceptible to degradation from UV rays. However, Roof Maxx roof rejuvenation in Indiana can help protect your asphalt shingles from the damage of the elements.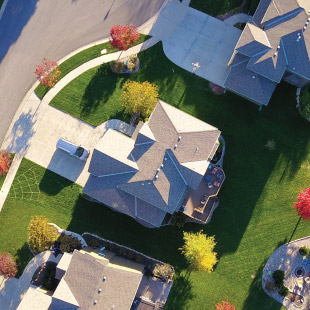 Roof Maxx roof rejuvenation in Indiana.
Replacing your roof can be expensive, especially when the Indiana climate shortens the life of your asphalt shingles. Instead of paying for new shingle installation, save money by using Roof Maxx's roof rejuvenation treatment. Our revolutionary technology allows us to use an 100% natural oil to prolong the life of your current asphalt shingle roof. Beads of oil penetrate the roof's brittle surface to restore the roof's flexibility. We even back up our treatment with a five-year transferable warranty.
When you're in need of asphalt shingle roof rejuvenation in Indiana, contact your local Roof Maxx dealer. We understand that as an Indiana homeowner, you're battling harsh wind and hail that damages your roof year after year. Instead of going through the expensive hassle of installing new asphalt shingles, let us save you time and money by rejuvenating your current roof with our treatment that can be applied in less than two hours and will extend the life of your roof up to 5 years per treatment.
Five Year Transferable Warranty
With our five-year, transferable warranty, you'll enjoy the peace of mind that your roof and entire home are protected.