Roof Maxx Dealers in Hawaii
Roof Maxx Roofing Repair Companies in Hawaii
Roof Maxx is the go-to roofing company in Hawaii
Hawaii's unique climate and natural beauty make it a top tourist destination as well as a sought-after place to live. But, with the warm, tropical weather we enjoy out in the Pacific Ocean also comes specific challenges for residential and commercial property owners with asphalt tile roofs.
Hawaiian storms bring hail and wind, which can rattle asphalt shingles and even shake them loose. Hail can cause spots of roof tile to weaken, leaving it susceptible to damage such as breakage or even leaking and holes in future storms. Even the beautiful weather that attracts visitors from around the world to our state can damage roofs. Days of direct sunlight can break down the protective coating on asphalt tiles, aging and deteriorating them at a faster rate. Rainwater accumulation can also cause problems, as can debris from trees. If you roof is showing signs of aging, Roof Maxx can help.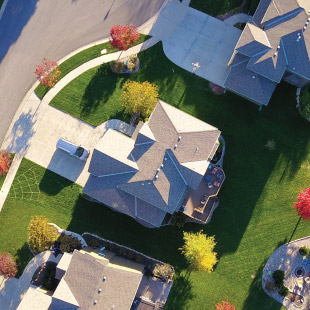 Roof Maxx roof rejuvenation in Hawaii
The wear and tear that comes from owning a home or commercial property may leave you looking for a roofing company in Hawaii sooner than you thought you'd ever need it. Or, if the damage is bad enough, you might have to totally replace your worn-out asphalt roof. The costs of replacing one can leave you in a difficult financial position. The cost of installing a standard quality asphalt roof in Hawaii ranges from $265.12 to $430.82 per 100 square feet. With all your other bills, that's a lot to cover!
That's where Roof Maxx (link here) comes in. We offer property and homeowners in Hawaii roof restoration services that renew weathered asphalt tiles. Each roof rejuvenation treatment from Roof Maxx extends the life of your roof by five years, for up to three total treatments per roof. Save your money, resources, and your roof by using Roof Maxx for all your Hawaii roofing company needs. Contact Roof Maxx today!
Five Year Transferable Warranty
With our five-year, transferable warranty, you'll enjoy the peace of mind that your roof and entire home are protected.