About Roof Maxx of Cumming, GA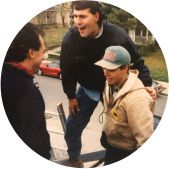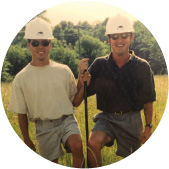 About our affordable roofing company in Cumming, GA.
We protect your investment. Without breaking the bank.
Eventually, every homeowner will need to repair or replace their roof, which can often cost $15,000 or more. But what if we told you that Roof Maxx can extend the life of your roof by up to 15 years at a fraction of the cost of replacement? That's exactly what we offer with our affordable roofing in Cumming, GA.
More than three decades ago, Roof Maxx founders Mike and Todd Feazel began to notice that asphalt roofs weren't lasting as long as they used to. They wanted to create a way to avoid costly roof replacement that could save homeowners thousands of dollars. Combining their 30 years of industry experience with the skilled scientists at Battelle Labs, Roof Maxx was born.
My brother and I could see the staggering number of roofs at risk across the country and wanted to do something about it. Now, through Roof Maxx, we're looking out for asphalt roofs, the people under them, their hard-earned money and the planet.

Mike Feazel
CEO, Roof Maxx
Building relationships with affordable roofing in Cumming, GA is our number one goal.
At Roof Maxx in Cumming, GA, we're here to save our customers time, money, and hassle. We treat every job like it's our only job. Our goal is to create relationships, and we pride ourselves in word-of-mouth referrals. We also strive to give the best service available. We'll treat you how we would want to be treated.
Our cutting-edge roof treatment restores the essential oils in your asphalt shingles and returns your roof to its former strength. It's a 100% naturally plant-based roof rejuvenation solution that saves you 15-20% the cost of replacement and adds up to 15 years of life to your roof. If you're interested in learning more about our affordable roofing company in Cumming, GA, contact us today for a free estimate.
Connect with Roof Maxx of Cumming, GA
Roof Maxx is your affordable roofing resource in Cumming, GA.