Roof Maxx Dealers in Alaska
Roof Maxx Roofing Repair Companies in Alaska
Roof Maxx roofing company in Alaska.
Alaska has an annual snowfall of 74 inches per year. That combined with an average temperature of 37°F can severely damage your roof without your even knowing it. As snow piles up on your roof during a snowstorm, the weight causes stress. The meltwater flows to the lowest point on your roof. If temperatures fall below freezing, large blocks of ice may form in your gutters. That additional weight can increase the chance of your roof caving in. Along with stress from snowfall, ice dams can cause major gutter damage. Constant freezing and thawing can cause water to seep into the tiniest cracks in your asphalt shingles, causing leaks.
If you notice any snow damage to your shingles, you'll need expert help from a roofing company in Alaska. Simply removing the snow from your roof doesn't decrease the chance of more costly damages. When a major snowstorm hits or the state experiences abnormally cold temperatures, inspect your roof. To avoid leaving your roof vulnerable to leaks and other damages, consider taking a look into roof rejuvenation in Alaska with Roof Maxx.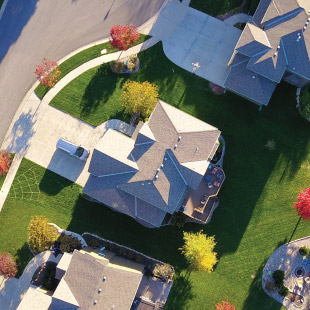 Roof rejuvenation in Alaska.
At Roof Maxx, we don't just save Alaska residents thousands of dollars. We extend your roof's lifespan by up to 15 years. We've created a scientifically formulated, plant-based rejuvenation spray that pours millions of all-natural oil beads onto your roof. This spray refreshes your roof and gives it back its flexibility.
Roof rejuvenation in Alaska has never been easier thanks to Roof Maxx. Our three simple steps are guaranteed to give your asphalt shingles the protection they need to withstand snow, ice, and hail and extend the life of your roof. Contact us today to learn more about how you can protect your roof from the Alaskan elements.
Five Year Transferable Warranty
With our five-year, transferable warranty, you'll enjoy the peace of mind that your roof and entire home are protected.