Roof Maxx Dealers in Wisconsin
Roof Maxx Roofing Repair Companies in Wisconsin
Roof Maxx is here to extend the life of your roof in Wisconsin.
Wisconsin is a beautiful state that enjoys four unique seasons. Unfortunately, this also means that damage to asphalt shingle roofs is not uncommon. Over time, roofs age, weather, and become damaged simply due to exposure to sun and rain. Our strong Wisconsin winds and cold, snowy winter make exposure damage occur even more rapidly. Winds can also blow debris onto a roof, damaging the asphalt shingles and aging it.
Hailstorms and winter snow also spell trouble for Wisconsin roofs. Large accumulations of snowfall can strain a roof and damage the asphalt shingles, and hailstorms beat at them, causing serious problems. No asphalt shingle roof lasts forever, especially in Wisconsin, due to the effects of sun and weather.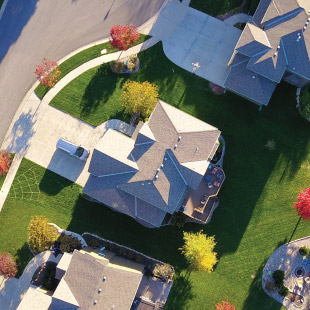 Roof Maxx roof rejuvenation in Wisconsin
Hiring a roofing company in Wisconsin doesn't always have to be expensive, and natural weathering processes don't mean that your asphalt tile roof needs to be replaced just yet. Roof Maxx offers an affordable alternative to roof replacement in Wisconsin that can help you protect your roof against exposure damage.
Using our 100% natural, plant-based treatment, Roof Maxx extends the life of your roof by re-saturating dried out and weather-exposed asphalt tiles with natural essential oils. Without these essential oils, which dry out as a roof is exposed to sun, snow, rain, and wind, the tiles break and become damaged. In Wisconsin, the cost of a new roof is anywhere from $154 to $252 per 100 sq. ft. With Roof Maxx's Wisconsin roof rejuvenation treatment, you can extend the life of your asphalt shingle roof for up to five years per treatment, and with three total treatments possible, that's 15 years of added life to your roof!
Save yourself the cost of replacing your roof—use Roof Maxx to extend the life of your asphalt shingles. Call us for a consultation today and to find a local dealer near you.
Five Year Transferable Warranty
With our five-year, transferable warranty, you'll enjoy the peace of mind that your roof and entire home are protected.