About Roof Maxx of Vancouver, WA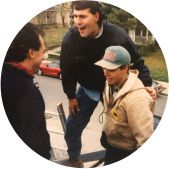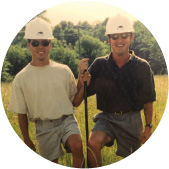 How Roof Maxx brought affordable roofing to Vancouver, WA
We bring decades of experience to solve the biggest challenge in roofing.
The founders of Roof Maxx, brothers Mike and Todd Feazel, launched their first roofing business in 1988. They then spent 25 years learning all the ins and outs of the industry. One of the biggest changes they saw during this time was the fact that asphalt roofs just weren't lasting as long as they used to. The problem was the oil in the shingles.
Manufacturing changes resulted in less oil in asphalt shingles, which causes them to dry up sooner and leave your home or business less protected. In the past, the solution to curling and cracking shingles was to replace the roof, but this is expensive and disruptive. That's why Mike and Todd decided to find another way to provide affordable roofing in places like Vancouver, WA, and beyond.
My brother and I could see the staggering number of roofs at risk across the country and wanted to do something about it. Now, through Roof Maxx, we're looking out for asphalt roofs, the people under them, their hard-earned money and the planet.

Mike Feazel
CEO, Roof Maxx
Now you can find affordable roofing in Vancouver, WA.
Mike and Todd worked to solve the problem of failing roofs right at the source. They collaborated with the largest research and development company, Battelle Laboratories, to develop Roof Maxx. Today, we offer an innovative roof rejuvenation product that restores the oils to the shingles in your asphalt roof. Just one easy treatment of Roof Maxx adds five years of life to your roof.
Your local roof Maxx is owned by Greg Northup, and we are here to serve your home or business by offering the most affordable roofing in Vancouver, WA and the surrounding areas of Portland, Southwest Washington, and Central Oregon. We can apply Roof Maxx to your roof up to three times, once every five years, giving you up to 15 more years from your current roof. That adds up to thousands of dollars in savings. Plus, our roof rejuvenation service keeps the shingles on your roof instead of in a landfill. You save money, time, and the planet with Roof Maxx. Schedule a free estimate with us today.
Connect with Roof Maxx of Vancouver, WA
Roof Maxx is your local resource for affordable roofing in Vancouver, WA.
Five Year Transferable Warranty
With our five-year, transferable warranty, you'll enjoy the peace of mind that your roof and entire home are protected.