Roof Maxx Dealers in Oregon
Roof Maxx Roofing Repair Companies in Oregon
Roof Maxx is here to protect your roof against the Oregon elements.
Oregon's climate varies depending on which side of the state you live in. Western Oregon is characterized by temperate, cool summers, and wet winters with frequent overcast skies. Eastern Oregon, on the other hand, sees much hotter summers and colder winters, with more snow and a bit less rain.
No matter which side of the state they're in, Oregon homeowners have to worry about potential roof damage when rain and snow hits. Even the sunny days can cause damage to roofs, as the UV rays dry out the oils of your shingles, causing them to buckle and split.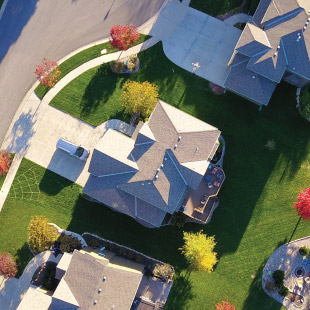 Roof Maxx roof rejuvenation in Oregon.
Replacing asphalt shingle roofs in Oregon can be a costly $294 per 100 square feet. But fortunately, Roof Maxx makes it much more affordable to rejuvenate your shingles at a fraction of the cost. Our innovative roof rejuvenation formula is cost-effective and sustainable, so you can extend the life of your shingles without breaking the bank to replace the whole roof.
At Roof Maxx, we do our part to protect Mother Earth with sustainable roof rejuvenation in Oregon. Our 100% natural, plant-based formula is made up of millions of oil micro-beads. These tiny beads seep into worn, brittle roof shingles to restore flexibility and extend their life up to five years per treatment.
If your roof is showing signs of aging, contact us at Roof Maxx today. Our treatments come with a five-year warranty and can be repeated up to three times for a total of up to 15 years of added life, so there's no reason not to give it a try. You won't regret contacting Roof Maxx.
Five Year Transferable Warranty
With our five-year, transferable warranty, you'll enjoy the peace of mind that your roof and entire home are protected.