Roof Maxx Dealers in New Jersey
Roof Maxx Roofing Repair Companies in New Jersey
New Jersey is tough on asphalt shingles, but Roof Maxx is here to help.
The weather in New Jersey can be less than friendly towards your asphalt shingle roof. With high summer temperatures that on average reach into the high 80's and frigid winter temperatures that on average plummet to the low 20's, your roof will expand and contract, a process known as thermal shock, causing extra wear and tear.
In addition, New Jersey often experiences severe hail and wind, which, combined with varying temperatures, can cause damage to your roof. Some of the most common damage to roofs are missing shingles, granule loss, shingles that are cracked and broken, and dark spots or bruises on your asphalt shingles. Any of these damages can result in expensive roof repair in New Jersey that can cause financial strain. Roof Maxx is here to provide an affordable alternative that may be right for your home.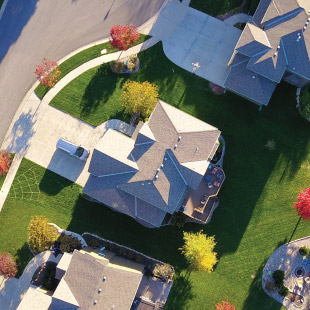 Roof Maxx roof rejuvenation in New Jersey.
Roof repair in New Jersey can be pricey. Fortunately, there is a better way that won't cause you to break the bank to protect your home, and that is through Roof Maxx, the 100% natural process for roof rejuvenation in New Jersey.
Roof Maxx utilizes all-natural oil in order to reinvigorate your asphalt shingle roof. These microbeads of oil penetrate deep within the shingles, restoring the flexibility and durability they need to expand and contract throughout the year. Roof Maxx can extend the life of your roof by up to five years per treatment and can be applied up to three times, giving your roof up to 15 more years of life.
To find a local Roof Maxx dealer near you, contact us today.
Five Year Transferable Warranty
With our five-year, transferable warranty, you'll enjoy the peace of mind that your roof and entire home are protected.