Roof Maxx Dealers in Nevada
Roof Maxx Roofing Repair Companies in Nevada
Roof Maxx provides an alternative solution to roof replacement in New Mexico.
New Mexico is generally characterized by mild weather and plentiful sunshine. The majority of the state is free from severe weather and natural disasters, but some parts of the Land of Enchantment can face snowfall, as well as occasional flooding or fires.
Even in the most moderate areas, constant sunshine can leave homes in need of roof repair in New Mexico. The sun's UV rays can cause roof shingles to become brittle and fragile, and brittle roofs can lead to water leakage and poor home insulation. Harsh rain and winds can also lead to discolored, curled, or missing shingles. If your home's roof is beginning to show these signs of aging, Roof Maxx is here to help provide an alternative solution to an expensive roof replacement.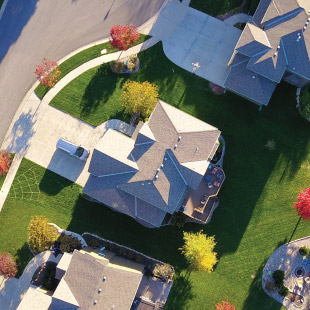 Roof Maxx roof rejuvenation in New Mexico
Unfortunately, installing a completely new asphalt shingle roof can be very expensive. Many families experience stress about the financial burden of roof replacement, since shingles cost an average of $221 per 100 square feet in New Mexico.
Luckily, Roof Maxx offers an affordable solution. Our roof rejuvenation treatment in New Mexico is a 100% natural way to extend the life of your roof without having to totally replace worn out shingles. Instead, we use an eco-friendly roofing formula that restores the flexibility of your asphalt shingles, making them like-new for up to five years per treatment. We even give a five-year warranty and can treat your roof up to three times total, which means up to 15 years of added life to your roof.
When you need a roofing company in New Mexico, contact Roof Maxx. Our innovative roof rejuvenation in New Mexico is the ideal way to fix your roof without spending a fortune. You'll protect the environment and get peace of mind about your roof, even when harsh weather hits.
Five Year Transferable Warranty
With our five-year, transferable warranty, you'll enjoy the peace of mind that your roof and entire home are protected.