Roof Maxx Dealers in Nebraska
Roof Maxx Roofing Repair Companies in Nebraska
Roof Maxx is here to protect your roof in Nebraska
Nebraska is notorious for its hail storms. Though its summers tend to be humid and wet, the winters are really what make roof restoration and roof repair in Nebraska crucially necessary. Hail damage, in particular, can be costly, denting and bruising the shingles. In some instances, the signs of hail damage can be hidden and hard to notice. If gone untreated, that internal bruising of the roof shingles can spread and lead to water infiltration in the home.
The typical shingle roof installation in Nebraska could cost you upwards of $20,000 or more. If your roof is damaged before even coming close to its intended lifespan, it will cost you more than you should have to spend to restore or repair it. That's where Roof Maxx comes in.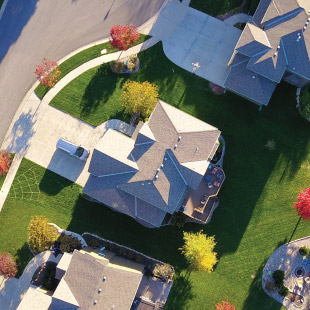 Roof Maxx roof rejuvenation in Nebraska
To protect your shingle roofs and your family and belongings that live beneath them, Roof Maxx offers treatment that works to rejuvenate your shingles back to like-new condition. Our primary goal is to make your roof last longer, enabling you to enjoy your shingles through our roof restoration in Nebraska.
Our 100% natural, plant-based treatment is changing how people view roofing. With our formula, you can extend the life of your shingle roof up to 5 years per treatment. The treatment can be applied for a total of 3 separate times—meaning you could potentially get an additional 15 years out of your shingle roofing.
Contact your local Roof Maxx dealer today to learn more about how Roof Maxx can bring you peace of mind where your roof and your home and family are concerned.
Five Year Transferable Warranty
With our five-year, transferable warranty, you'll enjoy the peace of mind that your roof and entire home are protected.