Roof Maxx Dealers in Colorado
Roof Maxx Roofing Repair Companies in Colorado
Roof Maxx is the best alternative to roof replacement in Colorado
Colorado has the highest elevation of all 50 states. The state is around 6,800 feet above sea level. Even its lowest point (3,315 above sea level), it's higher than 18 states' high points. Because of the elevation, Colorado's climate is cool and dry but does experience heavy snow and rain during the winter. This unique climate also brings a need for unique roof repair in Colorado.
Common problems include snow, hail, and elevation damage. Depending on the slope, pitch, ventilation, and insulation, snow can decrease the durability of your roof, increase the likelihood of leaks, and cause your roof to cave in. Higher altitudes can cause more wear and tear on your shingles due to higher amounts of solar radiation, air pressure, and atmospheric water vapor. This can decrease the lifespan of shingles and leave them cracked, broken, or brittle.
Finally, Colorado hailstorms can cause major damage to asphalt shingles. The most common form of hail damage is shingles that are dented, broken, or have cracked tabs. This damage leaves your shingles ineffective and increases the chance of leaks.
Regular roof maintenance and inspections can help you avoid more costly roof and interior damages. However, should you see any signs of shingle damage, contact Roof Maxx, our roofing company in Colorado.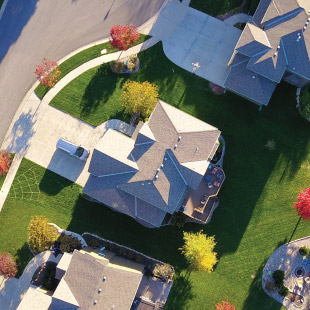 Roof Maxx roof rejuvenation in Colorado
If you're in need of an expert in roof rejuvenation in Colorado, contact Roof Maxx. Working closely with the largest research and development company in the world, we've created a 100% plant-based spray that significantly extends your roof's life. We saturate the essential oil that gives your roof the ability to expand and contract, protecting it from the elements. Our spray is safe for both humans and animals and is affordable. You won't find cheaper roof rejuvenation in Colorado than with Roof Maxx.
Contact us now to learn more about our simple three-step process and how we can extend your roof's life by up to 15 years.
Five Year Transferable Warranty
With our five-year, transferable warranty, you'll enjoy the peace of mind that your roof and entire home are protected.